Children and Brain Tumors
What is a pediatric brain tumor?
Pediatric brain tumors are masses of abnormal cells that can grow in any part of a child's brain. They can be either non-cancerous (benign) or cancerous (malignant). Brain tumors are the second most common childhood cancer with about 3,000 cases diagnosed in the U.S. each year, and medulloblastomas are the most common form of cancerous brain tumors in children.
Brain tumors have different names, often describing where the tumor originated. And brain tumors can be a mass of abnormal cells or a sac in the brain that fills with and retains fluid. How serious a pediatric brain tumor is typically depends on its grade. The lower the grade, the more slowly the tumor is expected to grow.
While the diagnosis of a brain tumor can feel overwhelming, the UTHealth Children's Neuroscience Center has renowned leaders who use novel techniques to treat both malignant and non-malignant brain tumors in children.
Causes of brain tumors in children
The cause of pediatric brain tumors is unclear. Primary brain tumors begin when DNA mutates in cells, growing and dividing faster than healthy cells. The mass of abnormal cells forms a tumor. They can be associated with other syndromes or genetic conditions.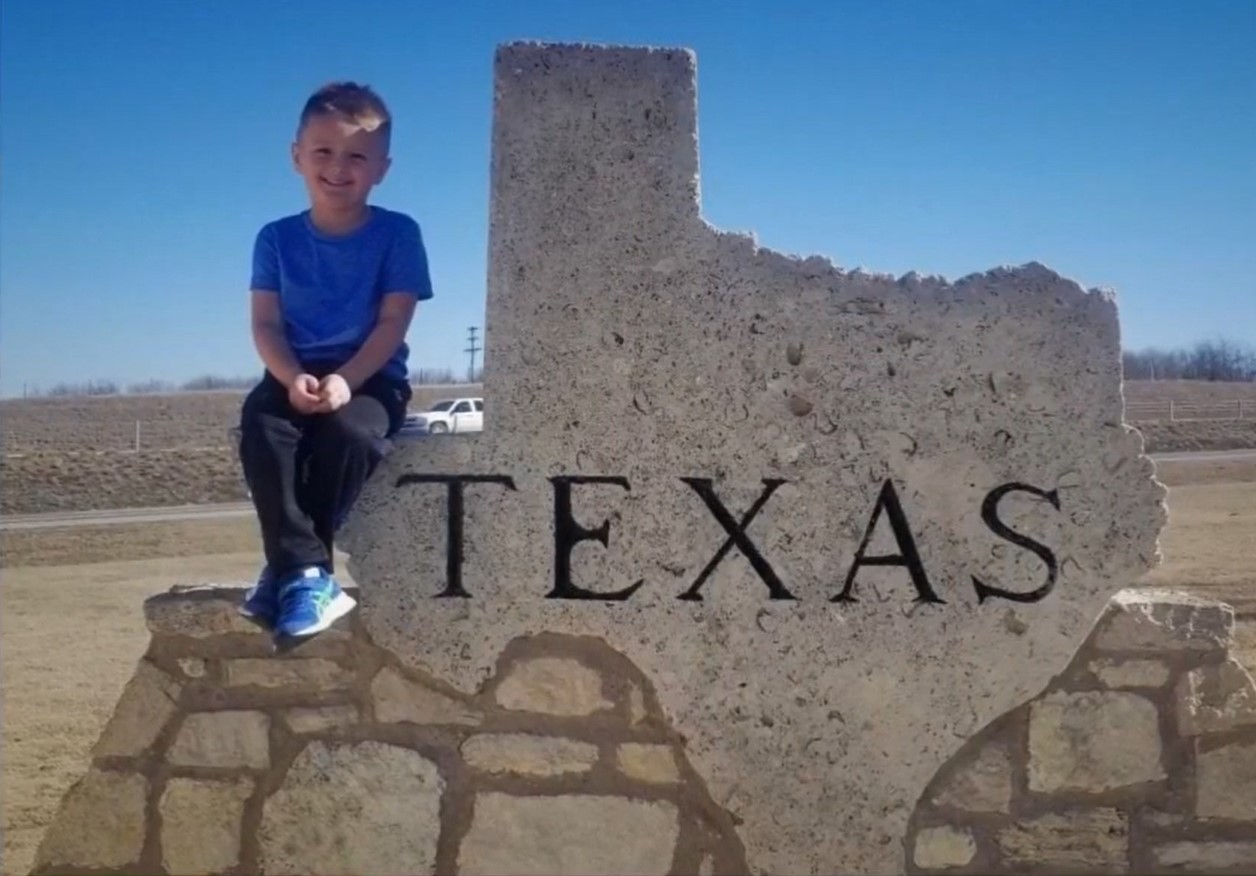 Signs of brain tumors in children
Symptoms can include frequent and severe headaches, seizures, unexplained nausea, vision problems, and speech difficulties. A child might also have a loss of appetite, trouble swallowing, trouble walking, or weakness in an arm or leg.
Diagnosis
Your neurologist will take a medical history and conduct a clinical examination. Imaging testing, including an MRI, CT scan, or PET scan, will be conducted to determine the size and location of the tumor. A biopsy will be performed to diagnose type of cells and their level of aggressiveness. In some cases, tests will be conducted to see if cancer has spread. This range of testing is needed to determine the best treatment plan.
Treatment
If the tumor is accessible, the medical team might opt to remove as much as possible by surgery. Any remaining tumor might be treated with radiation. Under some of our clinical trials, chemotherapy can be infused directly into the fourth ventricle of the brain, which limits side effects. Proton beam therapy is also considered beneficial for children, whose brains are still developing and can be sensitive to radiation, because it delivers targeted doses to brain tumor. By reducing exposure of nearby healthy tissues, short- and long-term side effects of radiation seem to be reduced. Stereotactic radiosurgery, such as Gamma Knife surgery, uses multiple beams of radiation to give a highly focused form of radiation treatment. After treatment, your child will be provided physical, occupational, and speech therapy, as needed.
What You Can Expect at UTHealth Houston Neurosciences
Our dedicated team uses advanced technology to accurately diagnose and treat neurological diseases and conditions impacting babies and children. We work in multidisciplinary teams of specialists and pediatric neurosurgeons who share insights, leading to better treatment decision-making and outcomes, as well as lower costs and time savings. Throughout treatment, we will work closely with the doctor who referred your family to ensure a smooth transition back to your child's regular care. While your family is with us, they will receive expert care, excellent communication, and genuine compassion.
---
Contact Us
At UTHealth Houston Neurosciences, we offer patients access to specialized neurological care at clinics across the greater Houston area. To ask us a question, schedule an appointment, or learn more about us, please call (713) 486-8000, or click below to send us a message. In the event of an emergency, call 911 or go to the nearest Emergency Room.