Epilepsy
Texas Comprehensive Epilepsy Program
The Texas Comprehensive Epilepsy Program has a long history of innovation and excellence in the care of people with epilepsy. This Level 4 (highest level) National Association of Epilepsy Centers-certified program is among the busiest and most comprehensive programs in the country.
A collaborative effort among UTHealth Houston Neurosciences, McGovern Medical School at UTHealth, Memorial Hermann-Texas Medical Center, and Children's Memorial Hermann Hospital, TCEP is the leading program in the southwestern United States for the diagnosis and surgical and medical treatment of all types of epilepsy. Our neurosurgeons use the latest technologies for surgical treatment of epilepsy, including stereoelectroencephalography, laser interstitial thermotherapy, responsive neural stimulation, and deep brain stimulation. Our experienced board-certified epilepsy neurologists (epileptologists) and neurosurgeons are internationally renowned leaders in the field. Patients of all ages come to TCEP from across the nation for innovative care and quality outcomes.
What is Epilepsy?
Epilepsy is a spectrum of brain disorders ranging from severe, life-threatening, and disabling conditions, to those that are more benign. In people with epilepsy, the normal pattern of brain activity becomes disturbed, causing strange sensations, emotions, and behavior, and sometimes convulsions, muscle spasms, and loss of consciousness. Having a single seizure as the result of a high fever or head injury does not mean that a person has epilepsy. Two or more seizures are necessary to begin the process of diagnosing epilepsy.
Nearly 3 million Americans suffer from epilepsy and other seizure disorders. At the Texas Comprehensive Epilepsy Program (TCEP), part of UTHealth Houston Neurosciences, our mission is to help patients gain control of their seizures and regain their quality of life by applying the most comprehensive, minimally invasive, cutting-edge technologies available.
About the host: Dr. Nitin Tandon is a neurosurgeon and Director of Epilepsy Surgery, Co-Director of the Texas Institute for Restorative Neurotechnologies, and Professor and Vice Chair of the Vivian L. Smith Department of Neurosurgery at UTHealth. View his presentation on what epilepsy is, how it is diagnosed and new treatment options for the condition.
Causes of Epilepsy
Epilepsy has many possible causes and includes several types of seizures. Anything that disturbs the normal pattern of brain neuron activity – illness, brain damage, or abnormal brain development – can cause seizures. Epilepsy may develop because of an abnormality in brain wiring, an imbalance of nerve-signaling chemicals called neurotransmitters, changes in important features of brain cells called channels, or a combination of these and other factors.
Diagnosing Epilepsy
Patients who are suspected of having seizures, who have seizures of unknown type or cause, who have not responded to treatment, or who are being evaluated for possible surgery are admitted to TCEP's state-of-the-art Epilepsy Monitoring Unit. During their three- to seven-day stay, our team monitors them 24/7 using continuous electroencephalography (EEG) and high-definition video recordings. If the origins of the epilepsy are precisely located, it opens the door to surgery as a potential cure.
Your epilepsy team will order specialized tests that may include:
Video EEG
High-resolution 3-Tesla MRI
Functional MRI (fMRI)
Diffusion tensor imaging (DTI)
Single-photo emission computer tomography (SPECT) scans
Wada test
Neuropsychological testing
For some epilepsy patients, the team uses intracranial electrodes that are temporarily implanted on the surface of the brain via craniotomy, or by the placement of small depth electrodes through stereoelectroencephalography (SEEG).
Stereoelectroencephalography (SEEG) allows for simultaneous exploration of electrical activity on the surface of the brain and deep within it. SEEG helps the neurosurgeon find the precise location of the epileptogenic focus without craniotomy and for longer monitoring periods than conventional subdural electrodes – for up to four weeks, which has been shown to improve accuracy.
Treatment
About the host: Dr. Nitin Tandon is a neurosurgeon and Director of Epilepsy Surgery, Co-Director of the Texas Institute for Restorative Neurotechnologies, and Professor and Vice Chair of the Vivian L. Smith Department of Neurosurgery at UTHealth.
Some patients' tests will show that there is no single epileptic focus, that there may be more than one focus or that the seizures may be generalized. Uncontrolled seizures that have more than one focus or are generalized may be treated with other surgeries:
Laser interstitial thermal therapy (LITT) uses real-time MRI-guided thermal imagery, which allows surgeons to target and destroy brain lesions that cause epilepsy and other seizures, with minimal destruction to surrounding tissue. Patients who undergo LITT have minimal pain or discomfort, and most are in the hospital only one day.
Responsive neural stimulation (NeuroPace™) allows patients to stop some seizures with electrical stimulation using an implanted device. The device is implanted in the skull and connected to two electrodes that target the region of the brain called the hippocampus. The implant detects abnormal brain activity and responds with stimulation to interrupt the signal and help control seizures.
Deep brain stimulation (DBS) is the implantation of electrodes into the thalamus to modulate seizures, particularly those that are hard to localize or originate in multiple brain regions. Learn More »
Vagus nerve stimulation (VNS) may be considered for patients who are not candidates for removal of the epileptic focus. VNS involves implanting a small device similar to a pacemaker to electrically stimulate the left vagus nerve in the neck to help prevent seizures. The device operates automatically, but patients can also activate it themselves when they feel a seizure coming on.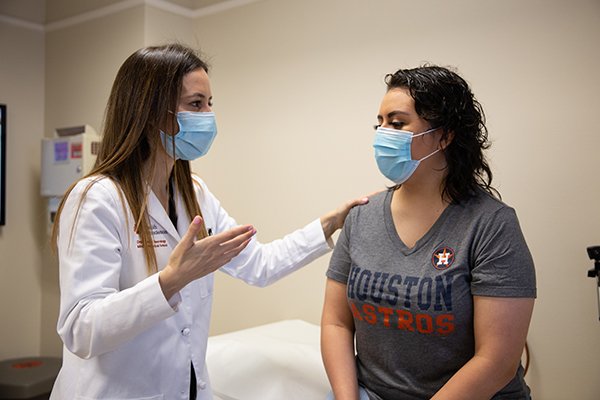 UTHealth Houston Neurosciences opens the first all-Spanish-speaking epilepsy clinic in Houston
Related Conditions and Treatments
What You Can Expect at UTHealth Houston Neurosciences
At UTHealth Houston Neurosciences, neurologists, neurosurgeons, neuro-oncologists, pain management specialists, and radiation oncologists work together to determine the care each patient needs, discussing treatment options as a group. This approach saves our patients time and money and allows our specialists to share each other's insights, leading to better treatment decision-making and outcomes.
We first investigate options for nonsurgical treatment, including medical management, pain management, physical therapy, rehabilitation, and watchful waiting. When surgery is needed, our neurosurgeons routinely employ innovative minimally invasive techniques. Throughout the treatment process, our team works closely with the doctor who referred you to ensure a smooth transition back to your regular care plan. While you are with us, you can expect expert care, excellent communication, and genuine compassion.
Epilepsy Specialists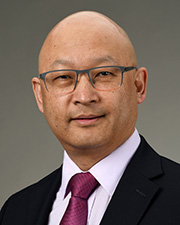 Samden Lhatoo, MD
Director, Texas Comprehensive Epilepsy Program
Co-Director, Texas Institute for Restorative Neurotechnologies
Professor, McGovern Distinguished Chair in Neurology
Executive Vice Chair, Department of Neurology
Fellowships: Epilepsy; Epilepsy Research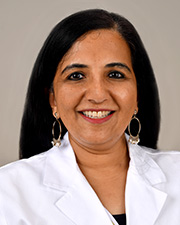 Hina Dave, MD
Associate Professor
Fellowship: Epilepsy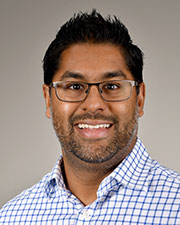 Jay R. Gavvala, MD, MSCI
Associate Professor
Fellowship: Clinical Neurophysiology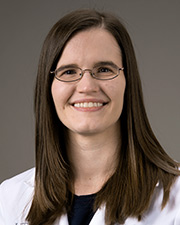 Katherine M.J. Harris, MD
Assistant Professor
Fellowship: Epilepsy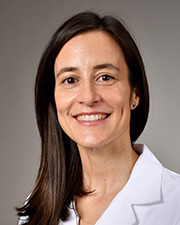 Nuria Lacuey Lecumberri, MD, PhD
Assistant Professor
Fellowships: Neurophysiology & Epilepsy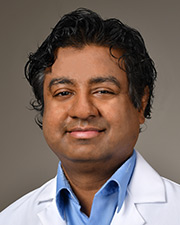 Sandipan Pati, MD
Associate Professor
Fellowships: Epilepsy, Clinical Neurophysiology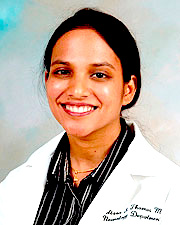 Melissa Thomas, MD
Assistant Professor
Fellowship: Clinical Neurophysiology
Epilepsy Neurosurgeons
The Buddy Program
Through our Buddy Program, a postsurgical patient and presurgical patient are paired based on demographics and type of surgery, allowing them to discuss the details of the surgery and the physical, emotional, and mental changes to expect. To learn more about the program, call (713) 500-5443.
Clinical Trials
When conventional therapies prove unsuccessful, we provide our patients access to leading-edge clinical trials of investigational drugs and procedures.
View trials related to epilepsy and seizures here »
---
Contact Us
At UTHealth Houston Neurosciences, we offer patients access to specialized neurological care at clinics across the greater Houston area. To ask us a question, schedule an appointment, or learn more about the Texas Comprehensive Epilepsy Program, please call (832) 325-7080, or click below to send us a message. In the event of an emergency, call 911 or go to the nearest Emergency Room.