Epilepsy in Children
What is pediatric epilepsy?
Pediatric epilepsy is a chronic neurological disorder that makes children susceptible to unprovoked seizures, which are sudden, abnormal changes in behavior that occur when too many neurons fire electrical impulses at the same time. About 1% of children have epilepsy. While most children with epilepsy can be treated with medication, about one-third of those with epilepsy do not respond well to medications. Those cases might be candidates for surgery. While seizures can be frightening to experience, doctors at our pediatric Epilepsy Monitoring Unit, the largest of its kind in the southwest United States, will provide comprehensive care to help your child to lead a seizure-free life.
UTHealth Houston Neurosciences pediatric neurosurgeon Dr. Manish Shah discusses the latest surgical treatment options for children with epilepsy and why it's important to have a great team of epileptologists working together with pediatricians to provide great care for children.
Causes of epilepsy in children
Many types of seizures may effect a child. They can be provoked by a fever, head trauma, or lack of oxygen. But the causes of about two-thirds of seizures are unclear. Several factors can increase a child's risk of developing epilepsy, including a brain infection, brain tumor, stroke, or another brain injury. Certain drugs, medications, and toxic substances can also increase the risk. Stress, alcohol, hormones, and a lack of sleep may trigger seizures in someone with a seizure disorder.
Seizure types vary by where and how they begin in the brain. They are either focused in one area of the brain, called a focal seizure, or happen on both sides of the brain at once, called a generalized seizure.
Signs of epilepsy
Symptoms of a seizure disorder may include convulsions, blinking, and a sudden loss of muscle tone. A child's head might drop, or they may fall to the ground. While uncontrollable shaking is a well-known symptom, it is more common for a child to stop moving or become unaware of their surroundings.
Until the seizure disorder is controlled, children should be closely supervised and precautions should be taken while swimming, riding bikes, and engaging in other physical activities.
Diagnosis
If your child has a seizure, you should schedule a doctor's appointment. Seek immediate help if the seizure lasts longer than five minutes or if breathing or consciousness doesn't return immediately. A doctor may order blood tests, take the child's medical history and conduct a physical exam. In addition to MRI and CT scans with low radiation dose protocols for children, our physicians use the Elekta Neuromag for noninvasive mapping of brain activity with magnetoencephalography (MEG) to locate the source of seizures. For the most accurate diagnosis, we also use stereo EEG, video EEG, PET, SPECT, memory and speech (Wada) testing. These various tests can help identify where the seizure is originating in the brain and what procedure would be most helpful to the child. Early diagnosis and treatment will benefit your child.
Treatment: Management and Surgery
The pediatric neurosurgeons at UTHealth Houston Neurosciences will develop an individualized treatment plan to help control your child's seizures. About two-thirds of patients respond well to anti-seizure medications and might even outgrow them over time. It will be important to find the medicine that works for your child with the fewest possible side effects. Doctors may also recommend switching to a ketogenic diet. Using vagus nerve stimulation, which uses magnets or small electrical currents to change brain excitability, might also prove beneficial.
Intractable epilepsy means that seizures aren't responding to multiple, appropriately-selected medication trials. In those cases, the child may be a candidate for pediatric epilepsy surgery. It is important to consider surgical options early, as repeated seizures can impact a child's development. Your pediatric neurosurgeon will identify the procedure that will best help your child. We specialize in minimally invasive techniques, such as robotic stereoelectroencephalography (SEEG), to map the seizure activity. Surgical options may include disconnection, laser ablation, or a focal resection, which removes abnormal brain tissue and often stops seizures entirely.
Clinical Trials
When conventional therapies prove unsuccessful, we provide our patients access to leading-edge clinical trials of investigational drugs and procedures.
View trials related to epilepsy and seizures here »
What You Can Expect at UTHealth Houston Neurosciences
Our dedicated team uses advanced technology to accurately diagnose and treat neurological diseases and conditions impacting infants and children. We work in multidisciplinary teams of specialists and pediatric neurosurgeons who share insights, leading to better treatment decision-making and outcomes, as well as lower costs and time savings. Throughout treatment, we will work closely with the doctor who referred your family to ensure a smooth transition back to your child's regular care. While your family is with us, they will receive expert care, excellent communication, and genuine compassion.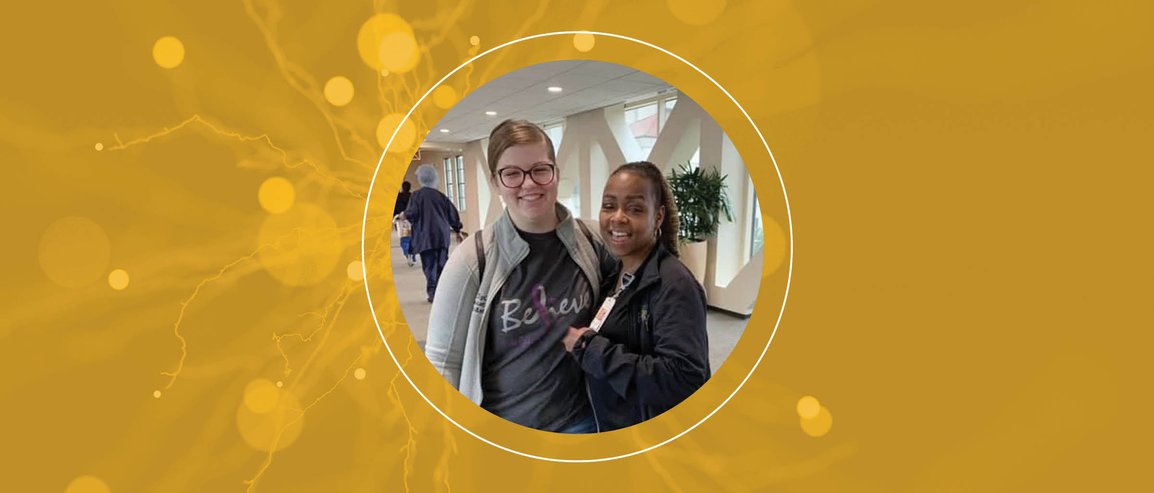 ---
Contact Us
At UTHealth Houston Neurosciences, we offer patients access to specialized neurological care at clinics across the greater Houston area. To ask us a question, schedule an appointment, or learn more about us, please call (713) 486-8000, or click below to send us a message. In the event of an emergency, call 911 or go to the nearest Emergency Room.