Alexandra L. Czap, MD
Neuro-oncologist and Vascular Neurologist
Assistant Professor
Department of Neurology
Vivian L. Smith Department of Neurosurgery McGovern Medical School at UTHealth
Dr. Alexandra L. Czap is a board-certified neurologist with expertise in neuro-oncology and vascular neurology. She focuses on the neurological and vascular complications of cancer and the treatment of adult brain and spinal cord tumors, working closely with neurosurgeons and radiation oncologists.
Dr. Czap received her Bachelor of Science in physiology and neurobiology from the University of Connecticut Honors Program. She graduated from the University of Connecticut School of Medicine and completed neurology residency training at the University of Pittsburgh Medical Center. She is dual fellowship trained in neuro-oncology at Massachusetts General Hospital/Dana Farber Cancer Institute/Brigham and Women's Hospital and in vascular neurology at McGovern Medical School at UTHealth.
After completing her undergraduate degree, Dr. Czap spent two years as a Cancer Research Training Award Fellow at the National Cancer Institute in Bethesda, Maryland.
While at the University of Connecticut, she served as co-principal investigator with Louise McCullough, MD, PhD, a nationally recognized physician-scientist and chair of the Department of Neurology at McGovern Medical School, where she was awarded a T32 Research Training Grant with the National Institute of Neurological Disorders and Stroke. Dr. Czap is the author of numerous peer-reviewed articles in journals such as Stroke, Journal of Neuroinflammation, Journal of Comparative Neurology, Biochemical Pharmacology, and Oncogene, and she has presented her research at national and international conferences. Her
current research interests focus on the natural history and management of cerebrovascular disease and endovascular approaches in cancer. Dr. Czap is an active member of several societies, including the American Heart Association/American Stroke Association, Society of Vascular and Interventional
Neurology, Society for Neuro-Oncology, and the American Academy of Neurology.
Dr. Czap provides neurological services for benign and malignant brain and spinal cord tumors, brain and leptomeningeal metastases, neurological complications in cancer, and vascular disease of the brain and spine.
Collaboration with Referring Physicians
Physicians at UTHealth Neurosciences engage referring physicians in the care of their patients, keeping them informed about patient progress throughout the evaluation and treatment process. After a patient's treatment, referring physicians receive a summary and a plan for follow-up. UTHealth Neurosciences
physicians encourage continued communication about each patient.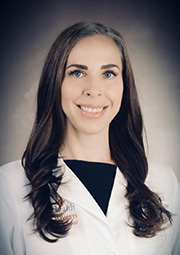 Dr. Czap Sees Patients at:
UTHealth Neurosciences-Memorial City
929 Gessner, Suite 2410
Houston, TX 77030
Phone: (713) 486-7720
Fax: (713) 486-7744
UTHealth Neurosciences-Southwest
7777 SW Freeway, Suite 840
Houston, TX 77074
(713) 486-8080
fax: (713) 486-8090
UTHealth Neurosciences-Sugar Land
17520 W Grand Parkway South, Suite 450
Houston, TX 77479
Phone: (713) 486-7800
Fax: (713) 486-7830