John W. Lindsey, MD
Neurologist
Professor
Interim Director, Division of Multiple Sclerosis and NeuroImmunology
Department of Neurology
McGovern Medical School at UTHealth
Dr. John Lindsey is a Physician and Professor in the Department of Neurology at McGovern Medical School at The University of Texas Health Science Center at Houston (UTHealth).
Dr. Lindsey specializes in the care of patients with immune or inflammatory diseases of the brain and spinal cord. Multiple sclerosis is the most common disease, but his area of interest also includes neuromyelitis optica, sarcoid, vasculitis, and related diseases.
Dr. Lindsey maintains a busy clinical practice, and also conducts clinical research on new treatments for multiple sclerosis and neuromyelitis optica. He also has a laboratory research program, investigating the cause of multiple sclerosis and its relation to virus infections. Dr. Lindsey is currently a member of the American Academy of Neurology and the American Association of Immunologists.
Education/Training
Medical School
Harvard Medical School, 1987
Internship
Brigham and Women's Hospital, 1988
Residency
Stanford University Hospital, 1991
Fellowship
Stanford University Hospital, 1993
Board Certification
American Board of Psychiatry and Neurology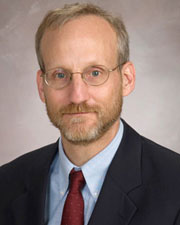 Dr. Lindsey Sees Patients at:
UTHealth Neurosciences Neurology
6410 Fannin St., Suite 1014
Houston, TX 77030
Phone: (832) 325-7080