Kimberly E. Monday, MD
Neurologist
Professor
Department of Neurology
McGovern Medical School, UTHealth
Kimberly Monday, MD, is an associate professor in the Department of Neurology at McGovern Medical School at The University of Texas Health Science Center at Houston (UTHealth), serves as the vice-chair of clinical operations for the Department of Neurology.
Dr. Monday is fellowship trained and board certified in general neurology, clinical neurophysiology and sleep medicine. She sees adult general neurology patients, with a special interest in epilepsy and movement disorders.
Prior to joining McGovern Medical School's Department of Neurology, she was in private practice at the Houston Neurological Institute, which she cofounded. Dr. Monday has been repeatedly recognized in "Top Docs," an annual listing based on physician peer votes.
Her career exemplifies her values of caring for others, both as a physician, leader, and advocate for the less advantaged. She is currently vice-chair of the Harris Health System Board of Trustees, medical director for the Memorial Hermann Neuroscience Service Line, program director for Memorial Hermann Physician Network (MHMD) Clinical Program Committees, member of the Texas Medical Association Council on Legislation, and member of the Texas Medical Center Advisory Council. She was previously president of the Harris County Medical Society, the Houston Academy of Medicine, the Texas Neurological Society.
Education/Training
Medical School
Baylor College of Medicine, 1992
Internship
Baylor College of Medicine, 1993
Residency
Baylor College of Medicine, 1997
Fellowship
Emory University School of Medicine, 1997
Board Certification
American Board of Psychiatry and Neurology
Neurology
Clinical Neurophysiology
Sleep Medicine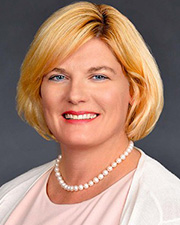 Dr. Monday Sees Patients at:
UTHealth Neurosciences Neurology
6410 Fannin St., Suite 1014
Houston, TX 77030
Phone: (832) 325-7080