Melissa Christie, MD
Neurologist
Assistant Professor
Department of Neurology
McGovern Medical School, UTHealth
Dr. Melissa Christie has clinical interests in movement disorders with training in deep brain stimulation programming for Parkinson's disease, essential tremor, and dystonia, as well as in botulism toxin injections for migraine, dystonia, hemifacial spasm, and limb spasticity.
She received her medical degree from McGovern Medical School at UTHealth after graduating summa cum laude from Boston University, where she was inducted into Phi Beta Kappa Honor Society. She completed residency training in neurology at McGovern Medical School, where she was chief resident.
She went on to complete fellowship training in movement disorders at the same institution. Fluent in English and Spanish, Dr. Christie is certified by the American Board of Psychiatry and Neurology. Her research interests include the genetics of Parkinson's disease and post-stroke movement disorders. She is a member of the International Parkinson and Movement Disorder Society.
Collaboration with Referring Physicians
Physicians affiliated with UTHealth Neurosciences engage referring physicians in the care of their patients, keeping them informed about patient progress throughout the evaluation and treatment process. After a patient's treatment, referring physicians receive a summary and a plan for follow-up. Our physicians encourage continued communication about each patient.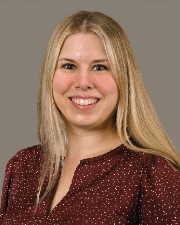 Dr. Christie Sees Patients at:
UTHealth Neurosciences Neurology – Texas Medical Center
6410 Fannin St., Suite 1014
Houston, TX 77030
Phone: (832) 325-7080
UTHealth Houston Neurosciences Neurology – Memorial City
915 Gessner, Suite 300
Houston, TX 77024