Paul E. Schulz, MD
Neurologist
Professor
Department of Neurology
McGovern Medical School, UTHealth
Paul Schulz, M.D., is a professor of neurology at McGovern Medical School at The University of Texas Health Science Center at Houston (UTHealth).
He received his combined BA-MD degrees from Boston University in 1984. He did a medical internship there, and moved to Baylor College of Medicine for his residency in Neurology. He stayed for a laboratory fellowship in cellular neurophysiology after which he became an assistant professor.
Later, he was an associate professor of neurology, neuroscience, and translational biology and molecular medicine. Dr. Schulz was also the vice chair of education for neurology, the deputy chair of the Methodist neurology service, and directed the Cognitive Disorders Clinics at Baylor and the Houston Veterans Administration Hospital.
Dementia Program
In 2010, Dr. Schulz moved to UTHealth Houston, where he sees patients who have cognitive, behavioral, or mood disorders. His group is investigating risk factors for dementia in order to understand why it develops, including both environmental and genetic factors.
They use imaging, epidemiologic, and genetic approaches and have identified several risk factors. They are also investigating ways to diagnose dementia earlier, perhaps before symptoms develop, in order to determine whether interventions in the presymptomatic stage might delay or prevent the development of dementia.
His group has early data suggesting that the treatment of some risk factors may reduce the probability of developing dementia. Dr. Schulz has received numerous awards and has been an invited speaker at major scientific meetings worldwide. He has been extensively published in the scientific literature and has been featured on television and radio shows.
Education/Training
Medical School
Boston University School of Medicine, 1984
Residency
Baylor College of Medicine, 1988
Fellowship
Baylor College of Medicine, 1993
Clinical Interests
Cognitive behavioral, dementia, mood disorders, and neuropsychiatry
Board Certification
American Board of Psychiatry and Neurology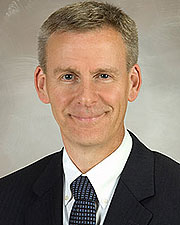 Dr. Schulz Sees Patients at:
Neurocognitive Disorders Center
1941 East Road, Suite 4358
Houston, TX 77054
Phone: (713) 486-0500
Fax: (713) 383-1435