UTHealth Neurosciences Spine Center
Back pain can originate from any number of causes including injury, disease, or even degeneration from aging. It is so common that nearly 80 percent of adults will suffer from moderate to severe back pain in their lifetime. Providers with the UTHealth Neurosciences Spine Center are specialists in their field, and can offer a comprehensive range of services that can provide back pain relief, restore back function and improve quality of life. Our team of board-certified neurosurgeons, neurologists, pain specialists and therapists treat patients of all ages with diagnoses ranging from degenerative disc disease, to pain due to trauma, to deformity, and osteoporosis.
As a branch of McGovern Medical School at UTHealth, our group offers patients the latest in research, clinical trials, and innovative therapies. This focus on state of the art methods gives our patients access to experts in spine care who are fellowship trained at leading institutions.
Innovative Care
Our providers strive to offer each patient effective, conservative treatment options that are tailored to their specific diagnosis. However, when surgical intervention is necessary, patients can rest assured that they are in the hands of the region's most experienced spine surgeons. Our neurosurgeons perform more than 3,000 spine surgeries annually, including minimally invasive procedures and advanced surgical operations. These highly qualified surgeons are dedicated to advancing medicine through research and technology, providing patients with the latest innovations and equipment, and access to groundbreaking clinical trials.
To schedule an appointment, call (713) 486-8100.
Why Choose UTHealth Neurosciences Spine Center?
Experience – Our physicians perform more surgeries than any other group in Houston
Outcomes – We consistently exceed benchmarks for length of stay and mortality, meaning our patients recover well – and quickly – from surgery
Technology and Research – We use the most sophisticated equipment for the diagnosis and treatment of spine conditions, and our patients have access to the latest clinical trials
Multiple locations – Physicians affiliated with MNI practice at campuses across the Memorial Hermann system, so you can access care close to home
Directions & Parking
UTHealth Neurosciences has two clinics in the Texas Medical Center. UTHealth Neurosciences-Texas Medical Center is located on the 28th floor of the Memorial Hermann Medical Plaza (MHMP), suite 2800, and the UTHealth Neurosciences Spine Center is on the 21st floor, in suite 2150. The building is on the corner of Fannin and Cambridge streets, in Houston's Texas Medical Center. The offices are easily accessible from Houston's Loop 610 and highways 288 and 59.
Parking/Valet parking and rates for Texas Medical Center
Convenient self-parking is available in the Memorial Hermann Medical Plaza Garage, located in the same building as our clinics. Self-parking is accessible from the southern entrances of the garage off both Main Street and Fannin Street.
Parking is also available in the University of Texas Professional Building Garage adjacent to the Medical Plaza. Rates vary according to the garage; pay stations are conveniently located inside of the building, so that you may pay first before you leave. Please check with the specific hospital area/unit to determine which parking area is most convenient and accessible.
Handicapped Parking
Handicapped Parking is available in each Texas Medical Center garage.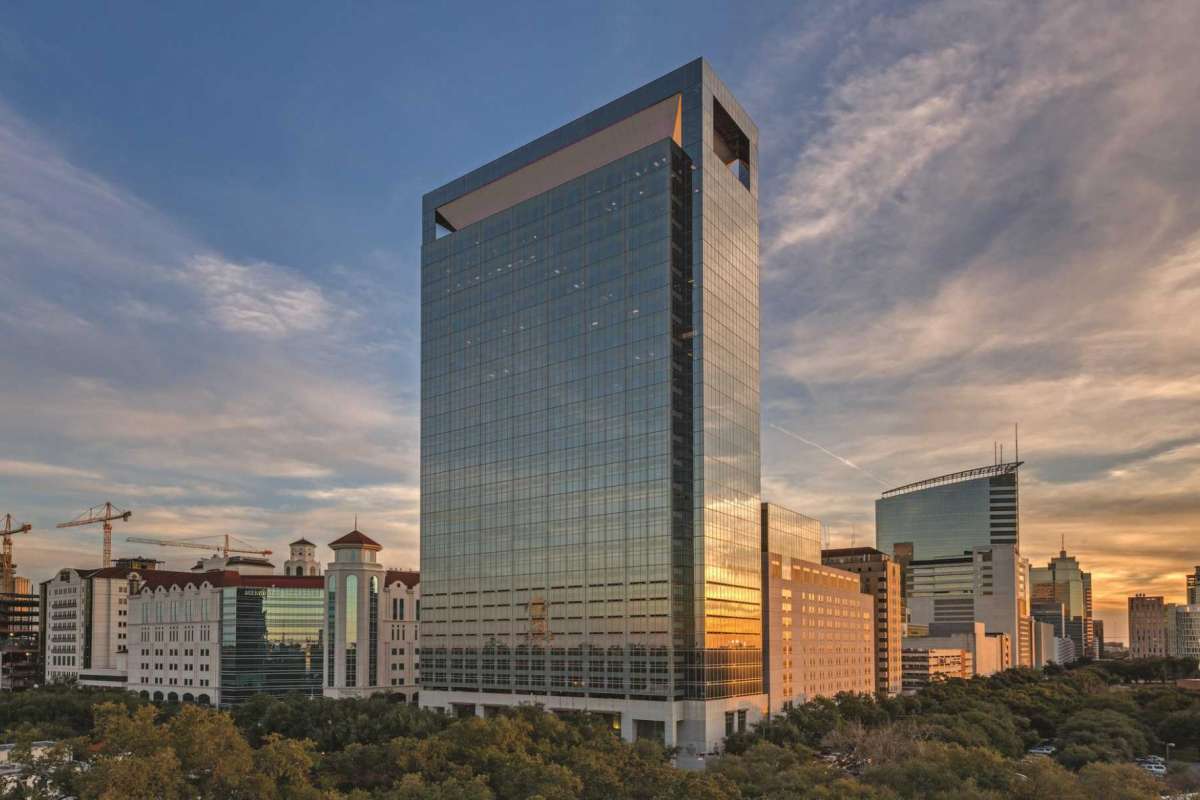 Memorial Hermann Medical Plaza – Texas Medical Center
6400 Fannin Street, Suite 2150
Houston, TX 77030
(713) 486-8100
(713) 486-8101 (fax)