UTHealth Neurosciences-Texas Medical Center
Neurology and Neurosurgery Expertise
UTHealth Neurosciences-Texas Medical Center clinic is the central outpatient neuroscience clinic for McGovern Medical School at UTHealth. Our team, made up of clinicians, researchers and educators, works continuously to transform and advance the field of neuroscience.
Our providers are leaders in their fields, focusing their expertise on a few conditions only, so they can provide advanced care for even the most complex and rare conditions. Within our clinics, our multidisciplinary team of specialists collaborate to provide comprehensive patient care. Offering our patients an improved quality of life is the driving force of our group's practice.
Neurosurgery, Spine Surgery and Pain Management
UTHealth Neurosciences neurosurgeons are fellowship-trained and board certified or board eligible. With their extensive training and our group's emphasis on innovation, our providers offer world-class neurosurgical expertise to their patients. They perform cranial and spinal surgeries, both traditional and minimally invasive, and offer clinic-based treatments as well. Conditions treated at UTHealth Neurosciences-Texas Medical Center include:
Back Pain and Disorders of the Spine
Cerebrovascular Conditions including Aneurysm and Stroke
Chiari Malformation
Epilepsy
Movement Disorders
Pineal Cyst
Traumatic Brain Injury and Spinal Cord Injury
Trigeminal Neuralgia
Tumors of the Brain and Spinal Cord
Brain and Spine Cancer Expertise
UTHealth Neurosciences-Texas Medical Center's affiliated neuro-oncologists provide medical treatment for rare and common spine and brain cancers. These highly specialized physicians, who are affiliated with the Mischer Neuroscience Institute, offer patients expert cancer management. Patients can also take part in important clinical trials of promising new treatments.
Directions & Parking
We have multiple clinics in the Texas Medical Center. UTHealth Neurosciences-Texas Medical Center is located on the 28th floor of the Memorial Hermann Medical Plaza (MHMP), suite 2800, and the UTHealth Neurosciences-Spine Center is on the 21st floor, in suite 2150. The building is on the corner of Fannin and Cambridge streets, in Houston's Texas Medical Center. The offices are easily accessible from Houston's Loop 610 and highways 288 and 59.
Parking/Valet parking and rates for Texas Medical Center
Convenient self-parking is available in the Memorial Hermann Medical Plaza Garage, located in the same building as our clinics. Self-parking is accessible from the southern entrances of the garage off both Main Street and Fannin Street.
Parking is also available in the University of Texas Professional Building Garage adjacent to the Medical Plaza. Rates vary according to the garage; pay stations are conveniently located inside of the building, so that you may pay first before you leave. Please check with the specific hospital area/unit to determine which parking area is most convenient and accessible.
Handicapped Parking Handicapped Parking is available in each Texas Medical Center garage.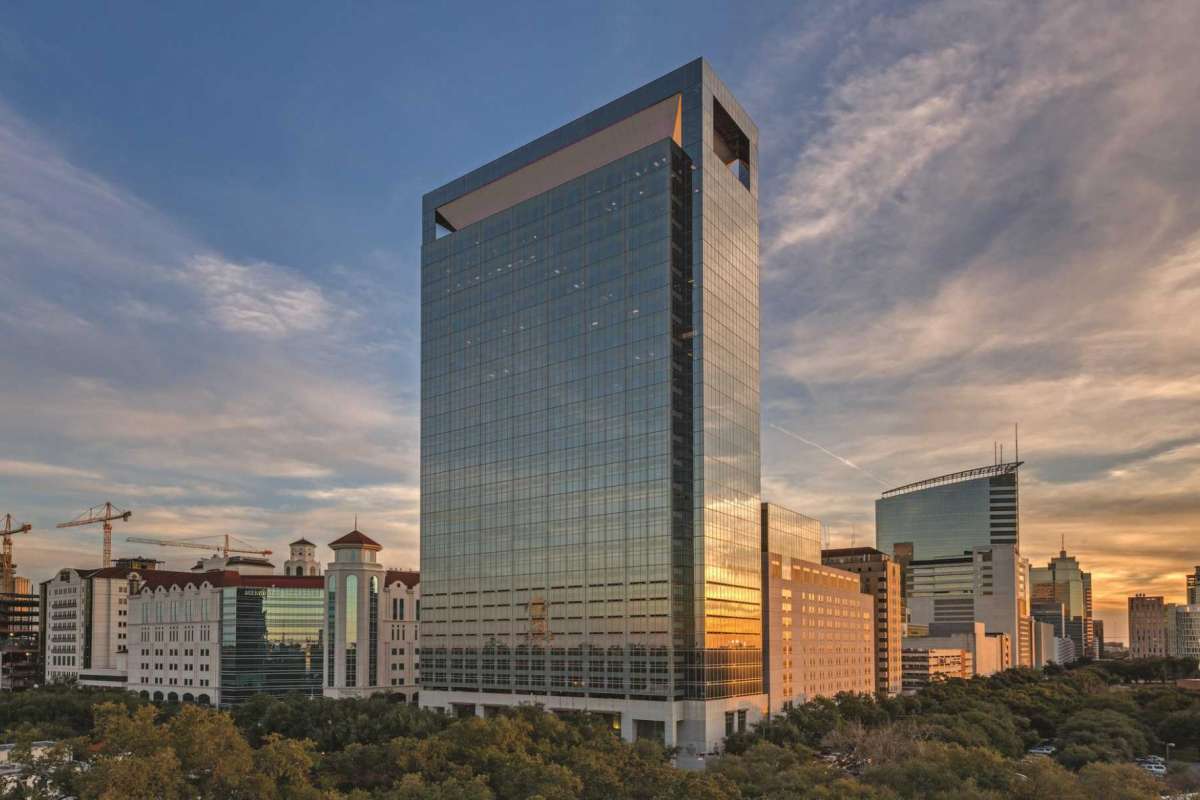 Memorial Hermann Medical Plaza – Texas Medical Center
6400 Fannin Street, Suite 2800
Houston, TX 77030
(713) 486-8000
(713) 486-8088 (fax)