Mitochondrial Disease
Mitochondrial diseases result from failures of the mitochondria, specialized compartments present in every cell of the body except red blood cells. Mitochondria are responsible for more than 90% of the energy needed by the body to sustain life and support growth.
When they begin to fail, less and less energy is generated within each cell, ultimately leading to cell injury, and in some cases, cell death. If the process is repeated throughout the body, entire systems begin to fail, compromising the life of the patient.
"It was only in the 1980s that we started recognizing the existence of mitochondrial disorders," says Mary Kay Koenig, MD, professor and Endowed Chair of Mitochondrial Medicine, director of the Center for the Treatment of Pediatric Neurodegenerative Diseases and research director of the Division of Child and Adolescent Neurology in the Department of Pediatrics at McGovern Medical
School at UTHealth Houston.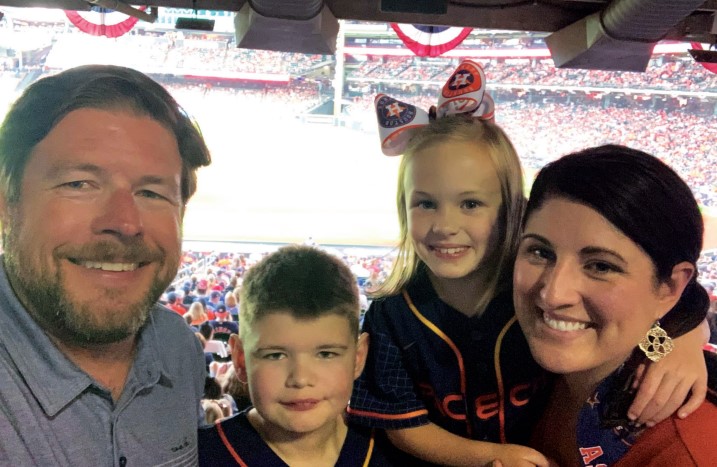 "Because children have a more severe phenotype, we tend to recognize it in them earlier. We're beginning to see more diagnoses of adult-onset disorders, not because the incidence is increasing but because physicians are more educated about the disorders and are recognizing them. Diagnosis is just the first step. Now we have to develop proven treatments to help patients prolong their lives and improve its quality."
Clinical Trials
Koenig is the UTHealth Houston site investigator for the following trials:
MOUNTAINSIDE: A Randomized, Double-Blind, Placebo-Controlled Adaptive Phase 2/3 Study with Open-Label Extension to Assess the Efficacy, Safety, and Tolerability of ASP0367 in Participants with Primary Mitochondrial Myopathy (0367-CL-1201)
Open to adults age 18 to 80, the Phase 2 portion of this study will select a biologically active ASP0367 dose level and assess the safety and tolerability of the agent.
Phase 3 will assess the effect of the agent on functional improvement and fatigue relative to placebo.
STRIDE: A Double-Blind, Placebo-Controlled Study to Evaluate the Efficacy and Safety of 24 Weeks of Treatment with REN001 in Patients with Primary Mitochondrial Myopathy
Open to adults age 18 and older, this multicenter study will investigate the agent REN001 administered once daily for 24 weeks to patients with primary mitochondrial myopathy.
A Safety Study for Previously Treated Vatiquinone (PTC743) Participants with Inherited Mitochondrial Disease
Children, adults and older adults with inherited mitochondrial disease who have been treated with vatiquinione in a previous study are invited to enroll in this trial, which will continue until the drug becomes commercially available or the program is terminated.
Contact Us
At UTHealth Neurosciences, we offer patients access to specialized neurological care at clinics across the greater Houston area. To ask us a question, schedule an appointment, or learn more about us, please call (713) 486-8000, or click below to send us a message. In the event of an emergency, call 911 or go to the nearest Emergency Room.