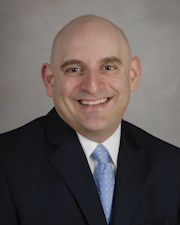 Associate Professor, Pediatrics, Gastroenterology, Hepatology, and Nutrition
Education
Graduate School

Louisiana State University School of Medicine, Shreveport, LA , 1998

Residency

Louisiana State University Health Sciences Center, Shreveport, Louisiana, 1998-2001

Fellowship

University of Michigan Health System, Ann Arbor, Michigan, 2001-2004
Areas of Interest
Clinical Interests
Pediatric Liver Disease, Pediatric Short Bowel Syndrome, Inflammatory Bowel Disease, Eosinophilic Esophagitis
Publications
Publication Information
Imseis E, Navarro F, Hashmi SS, Thornhill C, DebRoy A, Rhoads JM. Carbon Dioxide Insufflation: One Size May Not Fit Both Ends. J Pediatr Gastroenterol Nutr. 2021 Apr 1;72(4):e103. doi: 10.1097/MPG.0000000000003035. PMID: 33416266.
Anderson KT, Bartz-Kurycki MA, Martin R, Imseis E, Austin MT, Speer AL, Lally KP, Tsao K. Tunneled central venous catheters in pediatric intestinal failure: a single-center experience. J Surg Res. 2018 Nov;231:346-351. doi: 10.1016/j.jss.2018.05.081. Epub 2018 Jun 29. PMID: 30278951.
Thornhill C, Navarro F, Alabd Alrazzak B, Hashmi SS, DebRoy AN, Rhoads JM, Imseis E. Insufflation With Carbon Dioxide During Pediatric Colonoscopy for Control of Post-procedure Pain. J Clin Gastroenterol. 2018 Sep;52(8):715-720. doi: 10.1097/MCG.0000000000000910. PMID: 29210902.
Imseis EM, Bynon JS, Thornhill C. Case of hepatocellular carcinoma in a patient with hereditary tyrosinemia in the post-newborn screening era. World J Hepatol. 2017 Mar 28;9(9):487-490. doi: 10.4254/wjh.v9.i9.487. PMID: 28396719; PMCID: PMC5368626.
Imseis E, Rhoads JM. Review on hepatic explant pathology of pediatric intestinal transplant recipients: Is it time for an oil change? World J Gastroenterol. 2015 May 7;21(17):5115-8. doi: 10.3748/wjg.v21.i17.5115. PMID: 25954084; PMCID: PMC4419051.
Hook-Dufresne DM, Yu X, Bandla V, Imseis E, Moore-Olufemi SD. The economic burden of gastroschisis: costs of a birth defect. J Surg Res. 2015 May 1;195(1):16-20. doi: 10.1016/j.jss.2015.01.036. Epub 2015 Jan 28. PMID: 25703160.
Certifications
American Board of Pediatrics, 2001
American Board of Pediatrics,   Sub-board of Pediatric Gastroenterology, 2005
American Board of Pediatrics,   Transplant Hepatology Certification, 2010