Pulmonary | Allergy / Immunology | Sleep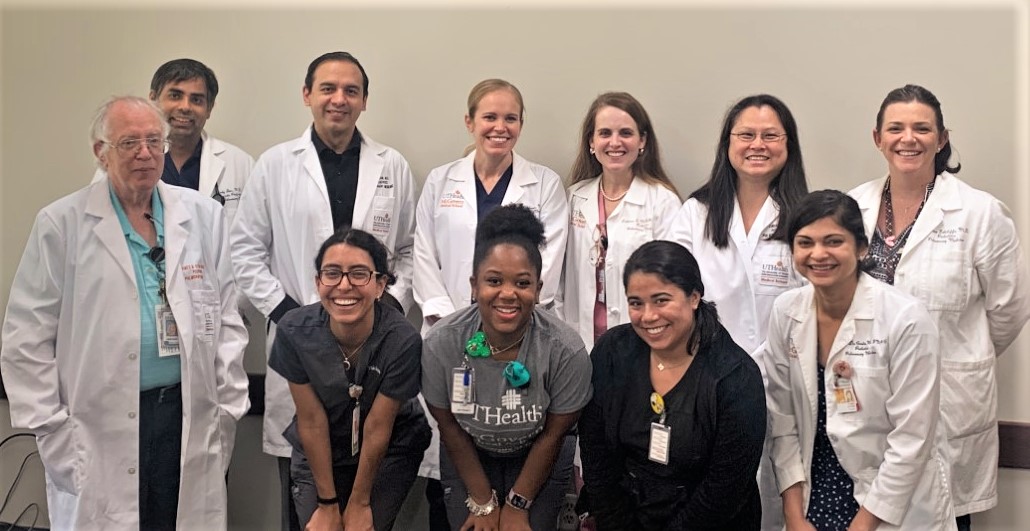 Patients referred to our center undergo state-of-the-art diagnostic evaluation using the most recent technologies and receive individualized and compassionate medical management. The clinical outcomes in our facilities are benchmarked with the most prestigious institutions in the country.
Comprehensive and multidisciplinary pulmonary services are provided to infants, children and adolescents with a variety of respiratory disorders including:
Airway abnormalities
Aspiration lung injury from swallowing dysfunction and gastroesophageal reflux
Asthma and Allergic disorders
Central congenital hypoventilation syndrome on invasive and non-invasive ventilation as well as phrenic nerve (diaphragmatic) pacing
Chronic lung disease of infancy, Bronchopulmonary dysplasia
Chronic respiratory failure with ventilator dependence
Cystic fibrosis
Interstitial lung diseases
Paradoxical vocal fold movement dysfunction (vocal cord dysfunction)
Post-COVID clinic
Primary ciliary dyskinesia
Pulmonary hypertension
Pulmonary consequences of congenital diaphragmatic hernia
Recurrent cough and wheeze
Recurrent pneumonias or other respiratory infections
Sickle cell-related pulmonary disease
RSV infection and its acute and long-term sequelae on airway function
Sleep apnea and other sleep disordered breathing
Technology-dependent children on invasive and non-invasive ventilation as well as phrenic nerve (diaphragmatic) pacing
Unexplained respiratory conditions refractory to conventional therapy
We individualize the care plan for multiple subsets of special respiratory conditions through our many pulmonary subspecialty clinics:
Aerodigestive clinic
Allergy / Immunology clinic
Bronchopulmonary dysplasia clinic
Congenital Diaphragmatic Hernia (CDH) clinic
MD Anderson Pulmonary clinic
Pediatric Complex Care clinic
Pediatric Sleep clinic
Post-COVID clinic
Primary Ciliary Dyskinesia (PCD) clinic
Pulmonary Hypertension clinic
Sickle Cell-Pediatric Pulmonary clinic
These services are provided in a teaching hospital with a strong academic environment as demonstrated by our Pediatric Pulmonary Medicine fellowship training program accredited by the Accreditation Council for Graduate Medical Education (ACGME). Further, our experienced physicians and scientists receive funding from the National Institutes of Health for investigations into the basic and clinical mechanisms of lung disorders in children. The scientific information generated from our studies have transformed medical care, particularly in children with complex medical conditions.  Building on the research focus of our physician-scientists, a variety of programs have been designed to better serve patients with respiratory diseases as well as critically ill children with rare and complex disorders.