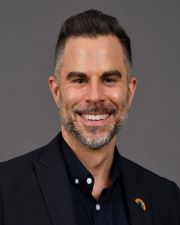 Assistant Professor, Pediatrics
Medical Director, Neonatal Nurse Practitioner Program
Education
Graduate School

University of Texas Southwestern Medical School at Dallas, Dallas, Texas, 2005

Pediatric Residency

University of Texas Medical School at Houston, Houston, Texas, 2005-2008

Neonatal-Perinatal Medicine Fellowship

University of Texas Medical School at Houston, Houston, Texas, 2008-2011
Areas of Interests
Clinical Interests
Medical Informatics
Medical Education
NICU Quality and Safety
Publications
Publication Information
Findley T, Patel M, Chapman J, Brown D, Duncan AF. Acquired Versus Congenital Neonatal Purpura Fulminans: A Case Report and Literature Review. J Pediatr Hematol Oncol. 2018;40(8):625-627.
DOI: 10.1097/MPH.0000000000001150
PMID: 29683961
---
Chapman JC, Liu Y, Zhu L, Rhoads JM. Arginine and citrulline protect intestinal cell monolayer tight junctions from hypoxia-induced injury in piglets. Pediatr Res. 2012;72(6):576-82.
DOI: 10.1038/pr.2012.137
PMCID: PMC3976428
PMID: 23041662
Certifications
American Board of Pediatrics, General Pediatrics, 2010
American Board of Pediatrics, Neonatal-Perinatal Medicine, 2014