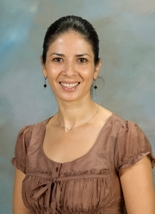 Associate Professor , Pediatrics
Fellowship Program Director, Infectious Diseases
Clinical Director, Pediatric HIV
Education
Graduate School

Ohio University College of Osteopathic Medicine, Athens, OH, 1997-2002

Residency

The University of Texas Health Science Center at Houston, 2003-2005

Fellowship

The University of Texas Health Science Center at Houston, 2005-2008
Areas of Interests
Clinical Interests
HIV and international/global health
---
Research Interests
HIV and HPV (human papilloma virus)
Publications
Publication Information
Al Hammoud R, Murphy JR, Perez N. Imported Congenital Rubella Syndrome, United States, 2017. Emerg Infect Dis. 2018;24(4):800-1. doi: 10.3201/eid2404.171540. PubMed PMID: 29553333; PMCID: PMC5875265.
Contreras GA, Rodriguez G, Del Bianco G, Benjamins L, Murphy J, Heresi G, Perez N. Time from initiation of antiretroviral therapy to viral suppression in a Cohort of Perinatally HIV Infected Children and Adolescents: a dynamic performance indicator for pediatric HIV care. Clin Infect Dis. 2017.
Al Hammoud R, Nayes SL, Murphy JR, Heresi GP, Butler IJ, Perez N. Angiostrongylus cantonensis Meningitis and Myelitis, Texas, USA. Emerg Infect Dis. 2017;23(6):1037-8. doi: 10.3201/eid2306.161683. PubMed PMID: 28518035; PMCID: PMC5443436.
Zakhour R, Tran DQ, Heresi GP, Degaffe G, Bell CS, Donnachie E, Zhang W, Perez N, Benjamins LJ, Del Bianco G, Rodriguez G, Murphy JR. CD31 Expression on CD4+ Cells: A Simple Method for Quantitation of Recent Thymus Emigrant CD4 Cells. Am J Trop Med Hyg. 2016;95(4):970-2. doi: 10.4269/ajtmh.15-0773. PubMed PMID: 27527632; PMCID: PMC5062808.
Certifications
American Board of Pediatrics, October 2015
American Board of Pediatric Infectious Disease, November 2017