Community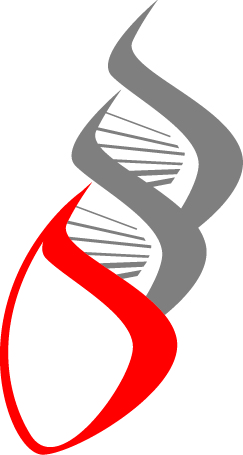 HFA Blood Brotherhood forum
This online private chat enables adult men with bleeding disorders to share their experiences and connect with each other 24/7 from across the country.
HFA Sisterhood Program
The Blood Sisterhood program was established to help meet the needs of women with bleeding disorders. Connect online or in-person with over 500 women with bleeding disorders for peer support and access to education resources and events.
Camp Ailihpomeh
The mission of Camp Ailihpomeh (Hemophilia spelled backwards) is to serve the needs of boys from age seven to seventeen with bleeding disorders, providing a camping experience for a group of children who have traditionally been excluded from participating in other summer camp programs. The experience of camping with other children in a natural outdoor setting strengthens the child's ability to cope with the daily physical and emotional challenges of a disability and/or chronic illness.
Visit the website for more information.
Lone Star Bleeding Disorder Foundation
The Lone Star Bleeding Disorders Foundation is dedicated to the treatment and the cure of hemophilia related bleeding disorders, complications of those disorders and their treatments, as well as to improving the quality of life for all those affected through the promotion and support of research, advocacy, education, and other services.
Texas Central Bleeding Disorders
The mission of the Texas Central Bleeding Disorders (TCBD), in support of North Texans with bleeding disorders, is to promote advocacy, to support efforts for finding a cure, to increase awareness within the general public and to provide a support network for our community members.
Social Media
You can find GSHTC on Facebook and Twitter! Social media can be a very fun and effective tool to connect with us, to get news and information, and connect with other families and patients.
If you would like to connect with us on these social media platforms, we welcome your comments and interaction. See details below if you need any assistance.
Facebook
We will post helpful information, articles, interesting topics and photos, updates to events and other clinic information that may be helpful. We welcome Facebook users to be a part of the community by participating at this page.
Twitter
Our Twitter our username is GulfStatesHTC. We will tweet about what is going on at the HTC and events and news you may be interested in. We welcome followers and involvement with our patients and families who want to connect on Twitter.
Guidelines
The HTC staff that manages this HTC Facebook page will do their best to respond as needed to general questions or concerns but will not respond publicly to, and reserve the right to remove any posts with specific or personal questions that are posted on the site. Please contact us directly at our center should you have personal medical questions, or specific questions about a bleeding or clotting disorders.
We ask that you pro-actively protect your health information and be aware that the best place for your medical questions to be answered is with your physician.