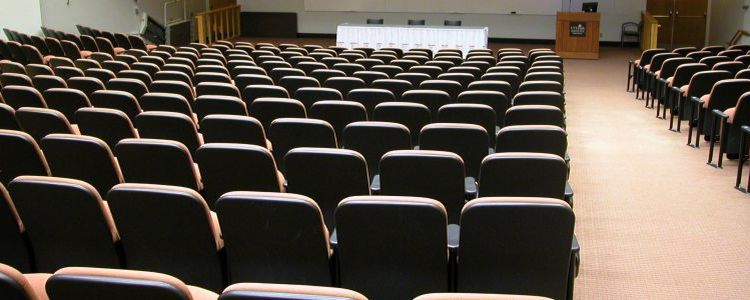 The mission of the Conference Operations department at McGovern Medical School is to provide space with advanced audio visual equipment in our building to promote higher education opportunities for lectures to medical students, health science professionals, and staff.
Our vision is innovation and customer service above all in the pursuit to provide opportunities through advanced audio visual equipment using the most current technologies available for greater teaching opportunities to enhance our quest for excellence in education, research, and clinical service.
Support for Events
Announcements:
Fees are now assigned to the use of MSB Poster Boards for use outside of MSB/MSE/JJL buildings.  Please see details here.
Departments may be charged up to $250 per instance for sponsored events not following room use and policy guidelines as shown on Policy & Procedures page.
Please Wash Your Hands Frequently
Use Hand Sanitizer Before/After Touching Surfaces in Public Areas
Conference Operations encourages all meetings to continue to offer attendees virtual access to their events whenever possible.