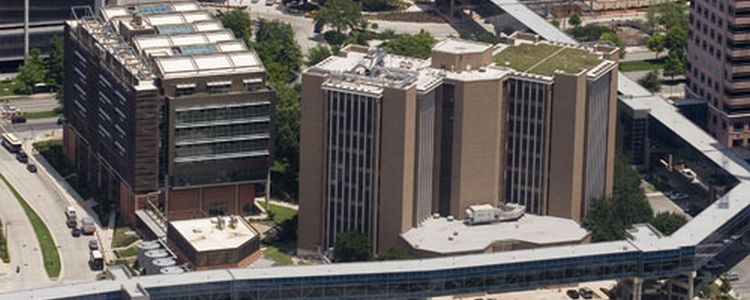 Other Locations' Rates & Fee Information
Special Use Facilities Fees
In accordance to HOOP Policy 11 – Use of University Facilities and HOOP Policy 211 – Special Use Facilities, events held on UTHealth properties are subject to various fees including but not limited to Housekeeping, Tech Support, Security, TULIP Insurance, etc…  Invoices are created and include an Administrative Fee as follows:
An Administrative Fee will be applied to each invoice as follows:
Invoice Total                        Admin Fee
Up to $75.00                              =   $10.00
$75.01 to $200.00                    =   $25.00
$200.01 to $1,000.00              =   $50.00
Over $1,000.00                         =   $100.00
UTHealth institutions' current Room Usage Fee documents are listed below.  To obtain rates for rooms not listed here, contact Auxiliary Enterprises at 713.500.8400.
CLC (Cooley Life Center): CLC 2021/2022 Room Fees
SRB (IMM): SRB (IMM) 2021/2022 Room Fees
SPH (School of Public Health – RAS – Reuel Stallones Building): SPH 2021/2022 Room Fees
SOD (School of Dentistry): SOD 2021/2022 Room Fees
CSON (Cizik School of Nursing): CSON 2021/2022 Room Fees
MMS Announcements including SRB (IMM):
Thank you to Everyone for your patience, your support and working with our team during the CoVID19 crisis. We appreciate each of you. Please know that we are continuing to monitor the University's
updates to stay current with policies and procedures. 
Departments may be charged up to $250 per instance for sponsored events not following room use and policy guidelines as shown on Policy & Procedures page.
Please Wash Your Hands Frequently
Use Hand Sanitizer Before/After Touching Surfaces in Public Areas
Not Fully Vaccinated? Please Wear a Mask & Practice Social Distancing
Stay Informed & Help Save Lives
Conference Operations encourages all meetings to continue to offer attendees virtual access to their events via WebEx whenever possible.