Oderich's patient benefits from endovascular procedure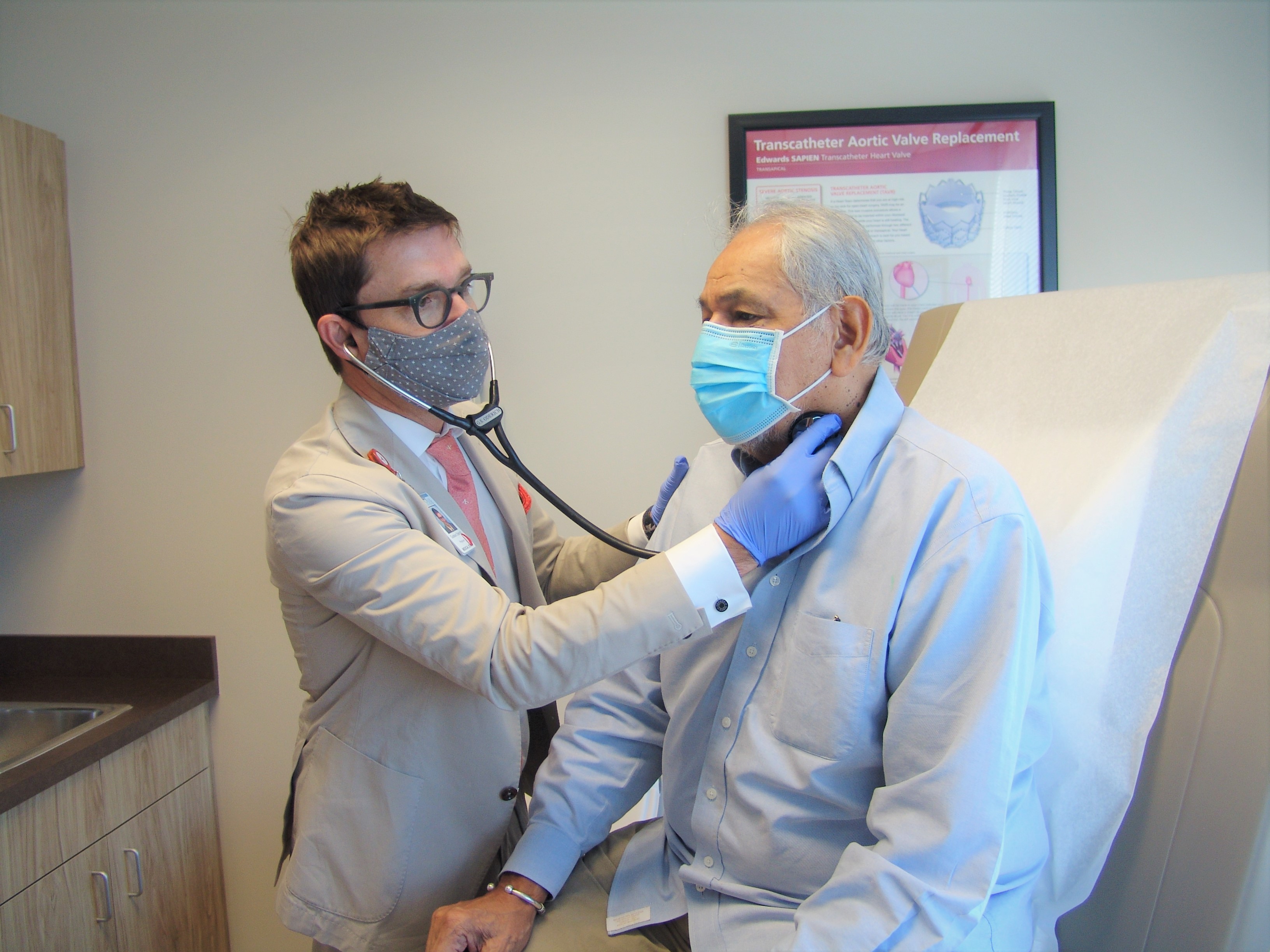 During the early summer of 2020, Rodolfo Sandoval was referred to the UT Physicians' practice for surgical repair of his thoracic and abdominal aortic aneurysm. At 73 years old, he was worried about the recovery process for a major, invasive procedure. Then COVID-19 arrived and he made the decision that he would only consider the surgery if it became a life or death situation.  Fortunate for Sandoval, Professor, and Chief of vascular and endovascular surgery, Gustavo Oderich, MD was soon to join the team at UTHealth. Dr. Oderich is currently one of ten surgeons in the United States, and the only in Houston, to have U.S. Federal Drug Administration-approved access to customizable and off-the-shelf fenestrated and branched stent-grafts to treat complex aortic aneurysms like Sandoval's, as well as for aortic arch and thoracoabdominal aneurysms.
Click to read the full article on UTHealth News, and see what happens next. 
On the Wednesday before Thanksgiving, Dr. Oderich and Mr. Sandavol were interviewed by ABC13 Houston News: Vascular surgeon Dr. Gustavo Oderich brings rare life-saving surgery to Vietnam veteran in Houston – ABC13 Houston