Advanced Endovascular Aortic Training Program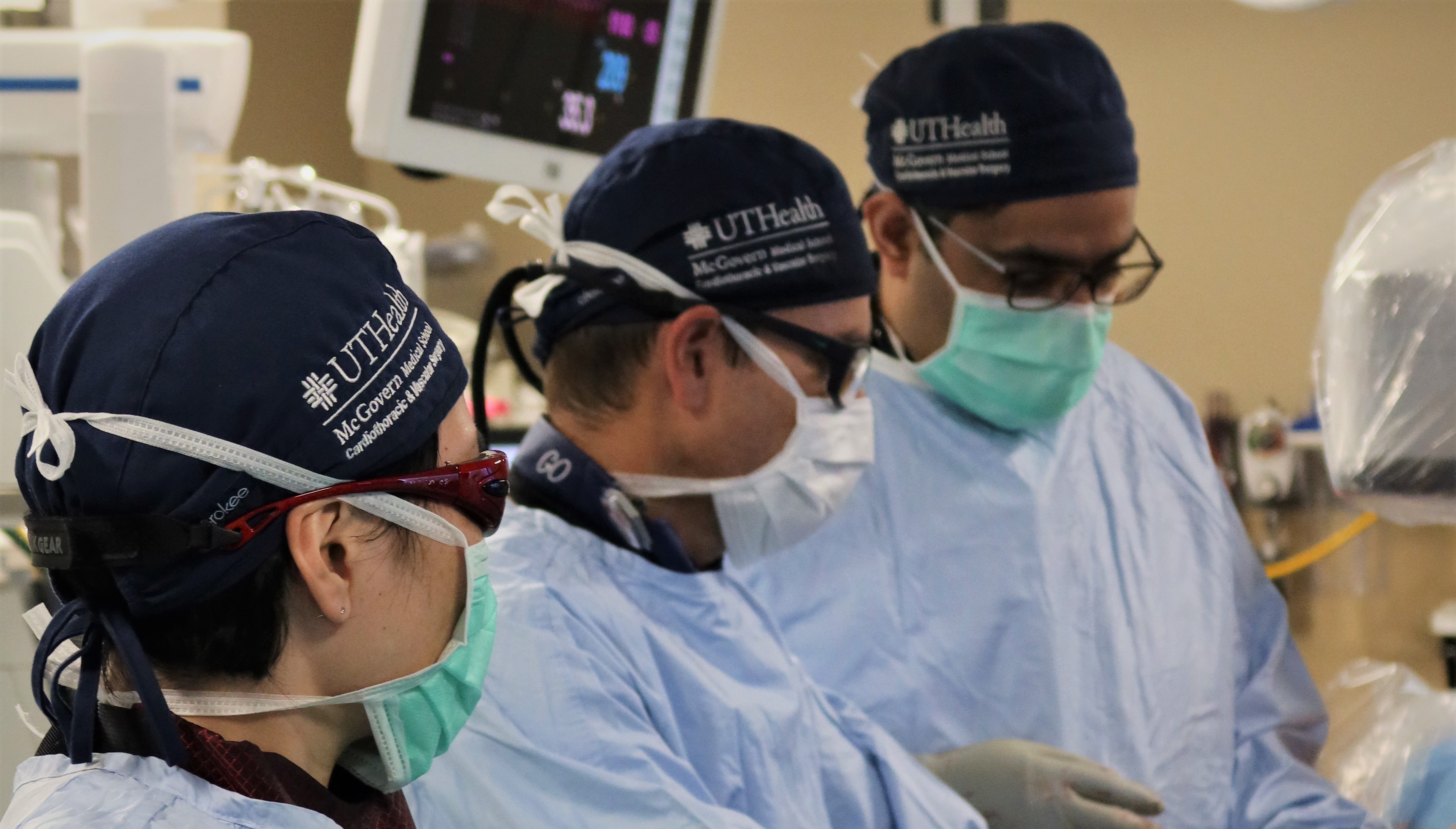 Overview
This three-month fellowship is designed for individuals committed to developing skills in advanced endovascular aortic therapy. At completion of the program, you will be able to design stent grafts and carry out all aspects of intraoperative implantation and postoperative care of complex aortic patients.
Positions
There are four positions available each year in the Advanced Endovascular Aortic Training Program. Each position is a three-month training experience.
Anticipated start dates for the positions are in January, April, July, and October.
Qualifications
To be eligible for the Advanced Endovascular Aortic Training Program, you must have recently completed an approved vascular surgery fellowship or vascular surgery residency (or equivalent) in the U.S. or internationally and desire advanced aortic training.
Due to U.S. visa regulations, we are unable at this time to sponsor J1 or H1B visas as we are only a three-month program.
The advanced aortic fellow is required to have a valid Texas medical license at the start of the fellowship. The fellow is responsible for the cost of the Texas medical license. Please check the Texas Medical Board website regarding licensing criteria.
UTHealth does not provide Malpractice Insurance. The trainee is responsible for obtaining malpractice insurance during their training.
Fees and expenses
There is a $5,000 fee for this three-month fellowship.
The trainee is responsible for expenses such as travel, housing, and health insurance. UTHealth Houston does not provide a stipend and benefits for this fellowship.
How to apply
Prospective Applicants must submit the following information to the contacts below to be considered for an interview:
• Curriculum Vitae, including pre-medical, medial and post-medical school training, publications, certificates, awards and scholarships
• Letter of Interest
• Personal Statement
Contact and Application Submissions
Dr. Gustavo Oderich, MD
Program Director
Advanced Endovascular Aortic Training Program
Gustavo.Oderich@uth.tmc.edu
Pearl Adams
Educational Coordinator
Pearl.Adams@uth.tmc.edu
Telephone: 713-486-5139
Fax: 713-512-7203
McGovern Medical School, Cardiothoracic and Vascular Surgery
6400 Fannin St. Suite 2850
Houston, TX 77030