2021 Vascular Surgery Residency & Fellowship Graduation
---
---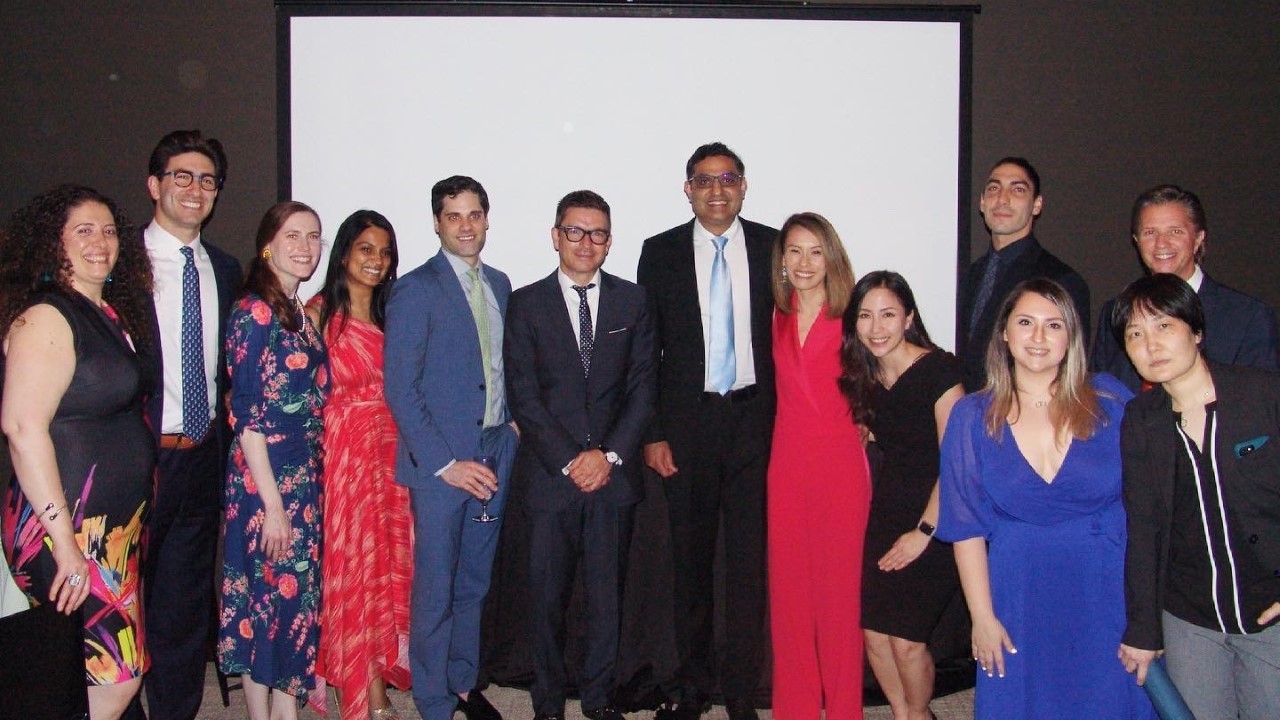 We are pleased to announce the recent graduation of Joseph Besho, MD, Kate Peng, MD, and Mehmet Alagoz, MD,  from the vascular surgery training programs offered under the Department of Cardiothoracic & Vascular Surgery at McGovern Medical School at UTHealth in partnership with Memorial Hermann and Harris Health. Besho has completed his five-year training with the Integrated Vascular Surgery Residency Program. Peng is this year's graduate of the two-year Vascular Surgery Fellowship, along with Alagoz who completed the two-year Advanced Aortic Surgery and Structural Heart Fellowship. Surrounded by colleagues and mentors, the graduates were celebrated with a dinner on Saturday, June 19th. In addition to acknowledging the graduates' achievements, the department also recognized select faculty members and current residents and fellows during the annual end-of-the-year-awards.
Program Director's Award for Excellence in Self-Directed Learning 2021: Tommasso Cambiaghi
VSITE High Score Award 2021: Kate Peng & Akiko Tanaka
Young Clinical Investigator of the Year: Akiko Tanaka
Resident Teaching Award 2021: Akiko Tanaka & Zain Al Rstum
Faculty Teaching Award: Naveed Saqib (vascular) & Robert Hetz (Cardiothoracic)
Congratulations to all award recipients, and to this year's vascular surgery graduates.
---