Rheumatology Fellowship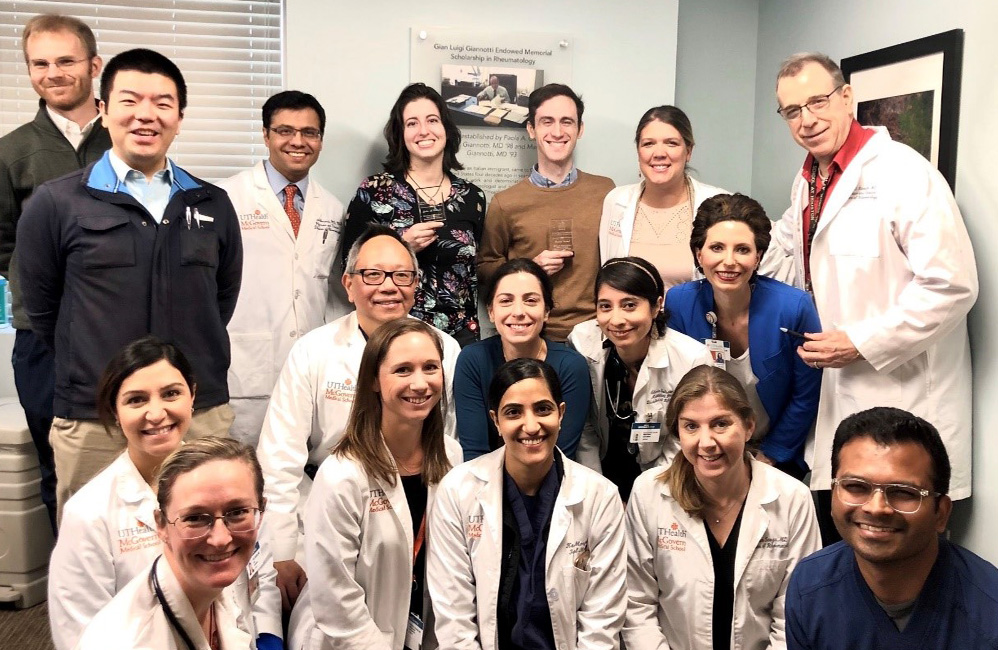 Overview
The Division of Rheumatology at UT Health offers a 2-year ACGME accredited fellowship designed to prepare individuals for careers in clinical or academic rheumatology. Three PGY4 and three PGY5 positions are available each academic year (6 positions total). An optional PGY6 training is available for those fellows interested in pursuing an academic research career.
All fellows receive intensive clinical training over 2 years as well as research experience, including completion of a major research project (which can be either lab-based or clinical) during their PGY5 year. All full-time faculty participate in teaching and closely supervise fellows in all patient care activities. The Division has been providing fellows with "real-world" intensive training in the management of rheumatic diseases since 1989.
The fellows are very productive and present at local and national meetings, publish in high impact journals, teach our medical students and residents, and every fellow is given protected time to attend the American College of Rheumatology Annual Meeting.
Upon completion of training, our fellows are highly competitive and have positions in both the private sector and academia. Many choose to live and work in Texas but we also have former fellows in many states and internationally including but not limited to Colorado, Louisiana, Florida, Georgia, Oregon, Washington, Utah, North Carolina and New York.