Our Team
Rheumatology:
---
Biochemistry:
---
Cardiology:
---
Dermatology:
---
Pulmonary:
---
Research Staff/Trainees:
Julio Charles, MS
Senior Research Associate / Laboratory Manager
Julio Charles is a senior research associate who joined the division of Rheumatology in November of 2000. With over twenty years of experience, he has contributed to almost all translational research projects in the Scleroderma Program. He has overseen the operations of Scleroderma Program laboratories over the last couple of decades by generating data for publications, instituting novel platforms that will enable the attainment of current and future laboratory goals, and ensuring that the laboratories are well equipped to handle any incoming assignments. He also designed and implemented two large-scale sample inventory databases to manage our scleroderma biorepositories.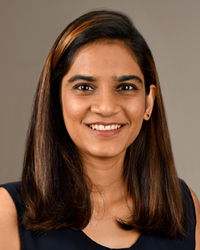 Ruhani Desai, MD
Dr. Desai jointed UT Health as a Rheumatology fellow in 2020 following her Internal Medicine training at Cleveland Clinic Foundation in Ohio. She completed the clinical portion of her rheumatology fellowship in June 2022. She is currently completing the third year of her fellowship training (research year). Her area of research primarily focuses on epidemiology, clinical outcomes, and novel treatments. In addition to seeing patients in UTPB Rheumatology Clinic, she is currently completing a research project focusing on novel outcome measures for assessment of skin fibrosis in systemic sclerosis (scleroderma).
Patricia Gonzales, LVN, CCRP
Research Coordinator III
Pat Gonzales is the research coordinator/nurse for the scleroderma treatment trials. She graduated from the Hermann Hospital School of Vocational Nursing and has worked as a clinic nurse in Internal Medicine, Neurology, and Oncology settings. She joined UTHealth in June 2010 as an Oncology nurse and transitioned to research with the merger of UT Physicians and Memorial Hermann Hospital. She transferred to Rheumatology research in August 2015 to work primarily with Dr. Mayes and Dr. Assassi and later collaborating with other doctors as the program has expanded. She is certified as a Clinical Research Professional and maintains her nursing licensure as her first passion.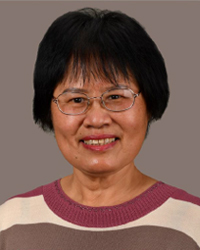 Xinjian (Jane) Guo, MD
Research Assistant III
Xinjian Guo has extensive experience in conducting translational studies and manages the Scleroderma Program Fibroblast Biorepository. She has worked with fibroblasts, stem cell, T-Cells culture and DNA, RNA, PCR, Real Time PCR /sequencing assays. She has also participated in several research projects related gene/stem cell therapy for systemic sclerosis. She also conducts with Genotyping , immunostaining, western blot, dot blot and ELISA experiments.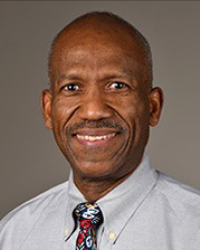 Samuel Theodore, MD
Research Coordinator II
Sam Theodore has been a member of the UTHealh Scleroderma research team since 2008. He is the research coordinator for two Scleroderma, observational longitudinal studies. GENISOS, which enrolled its first patient in 1998, is an ongoing, local cohort study. The second is Collaborative, National Quality and Efficacy Registry (CONQUER), a multicenter cohort study conducted in 18 Medical Centers that are seeking to identify, the commonalities in the trigger, evolution and treatment of Scleroderma.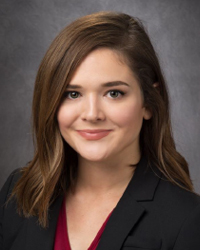 Nancy Wareing
GSBS Graduate Research Assistant
Nancy Wareing is a MD/PhD graduate student in the UTHealth Medical Scientist Training Program. Her dissertation research focuses on the previously undescribed role of a developmental gene in skin fat tissue loss observed in persons with scleroderma. Nancy also contributes to translational research in the program, in particular describing how the blood innate immune cell composition may help clinicians to predict the progression of scleroderma. Nancy plans to pursue a career as a rheumatologist-scientist specializing in identifying new therapeutic approaches to treating autoimmune fibrotic diseases such as scleroderma.