Requesting Access To UTHealth Citrix Webmail
These instructions will help users request access to the Citrix version of UTHealth webmail via the Service Now ticket portal.
These instructions may be needed only if you are working at a Harris Health facility where UTHealth webmail's normal address is being blocked by Harris Health. You should not need these instructions while in other locations.
---
Step 1: Connect To The Service Now Ticket Portal
Go to the following web address to connect to the ServiceNow portal:
Step 2: Sign In
Sign into the ServiceNow portal using your UTHealth username (1) and password (2), and clicking on the Log In button (3).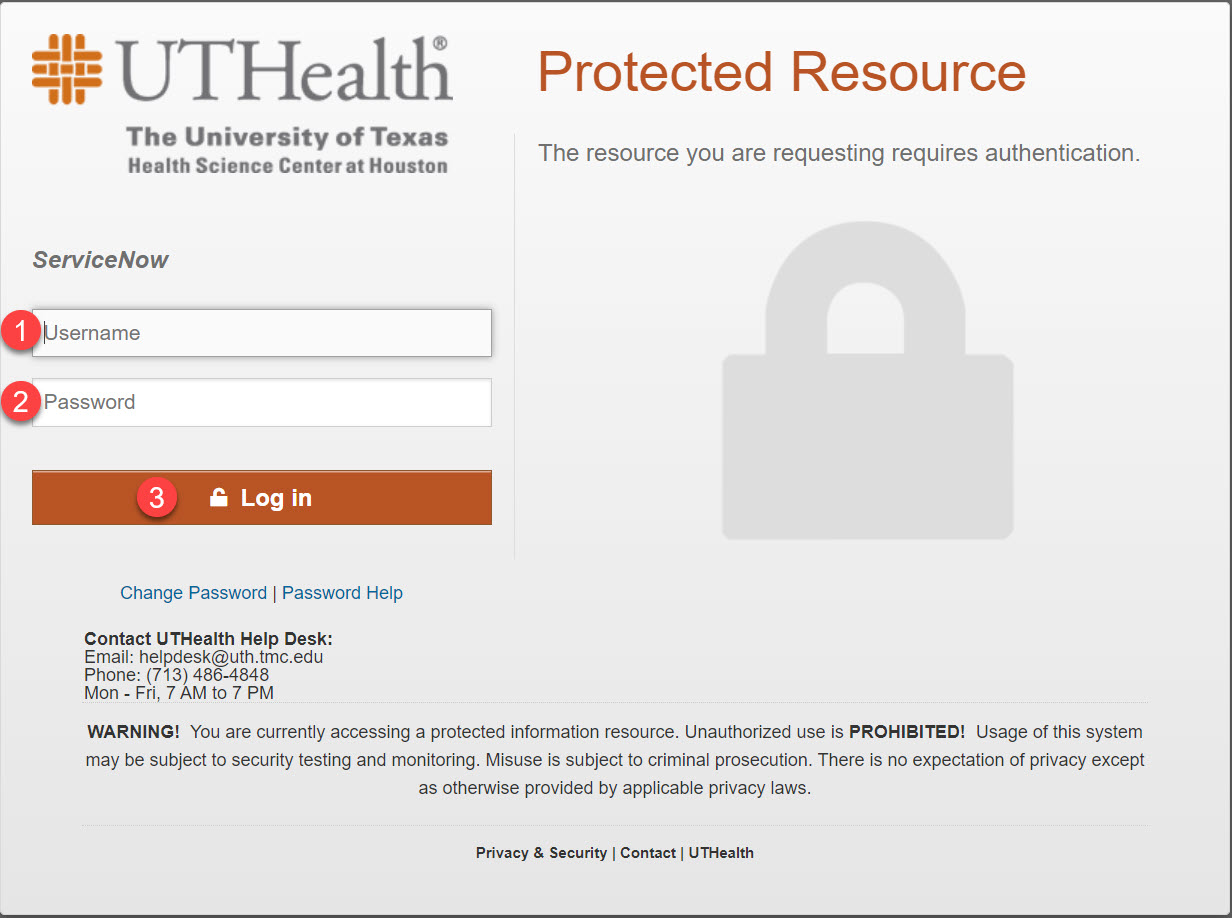 Step 3: Select The Get Help Option
Select the Get Help button near the center of the Service Now portal page.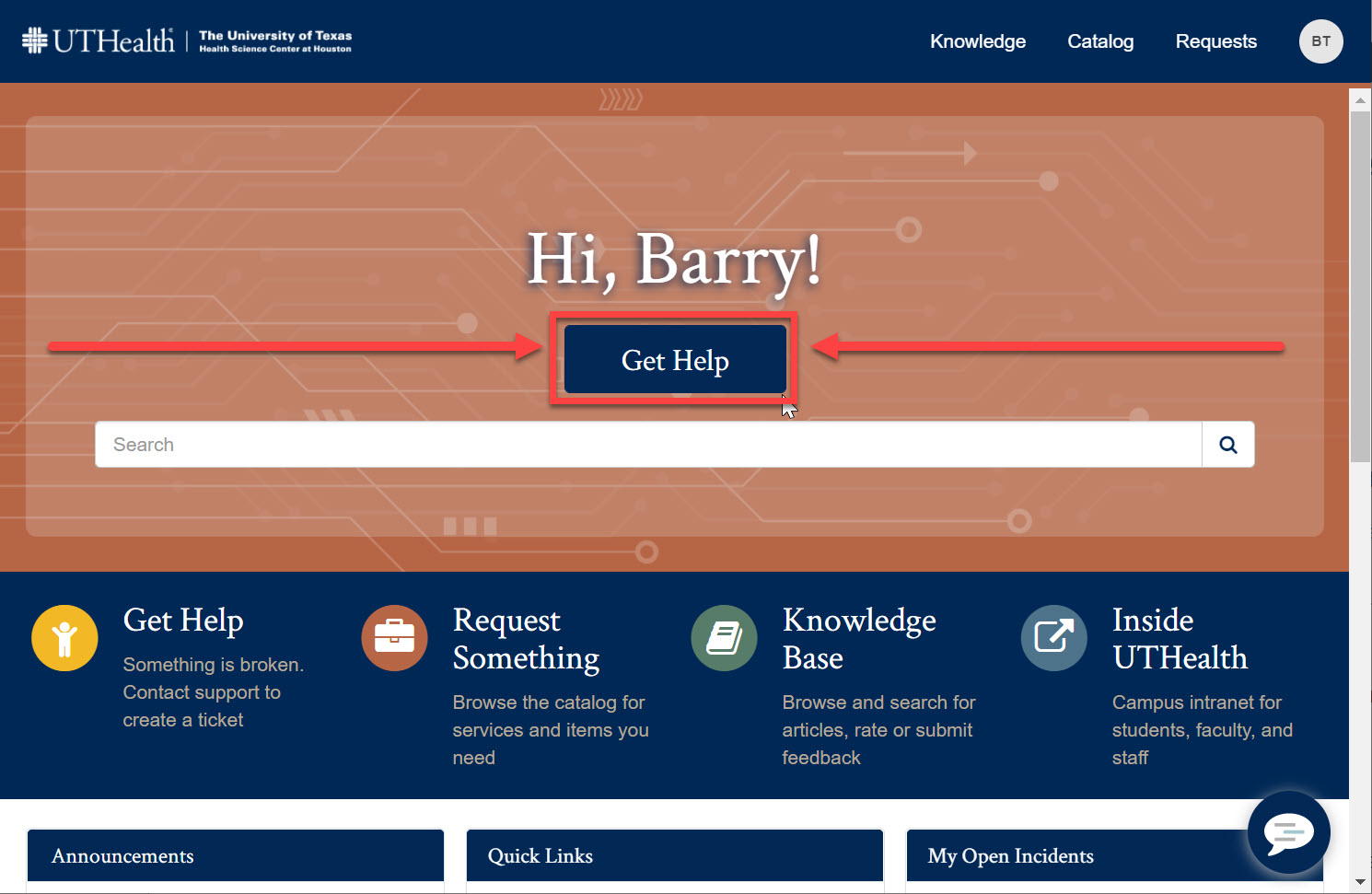 Step 4: Create A New Incident
Click on the Create A New Incident button on the page.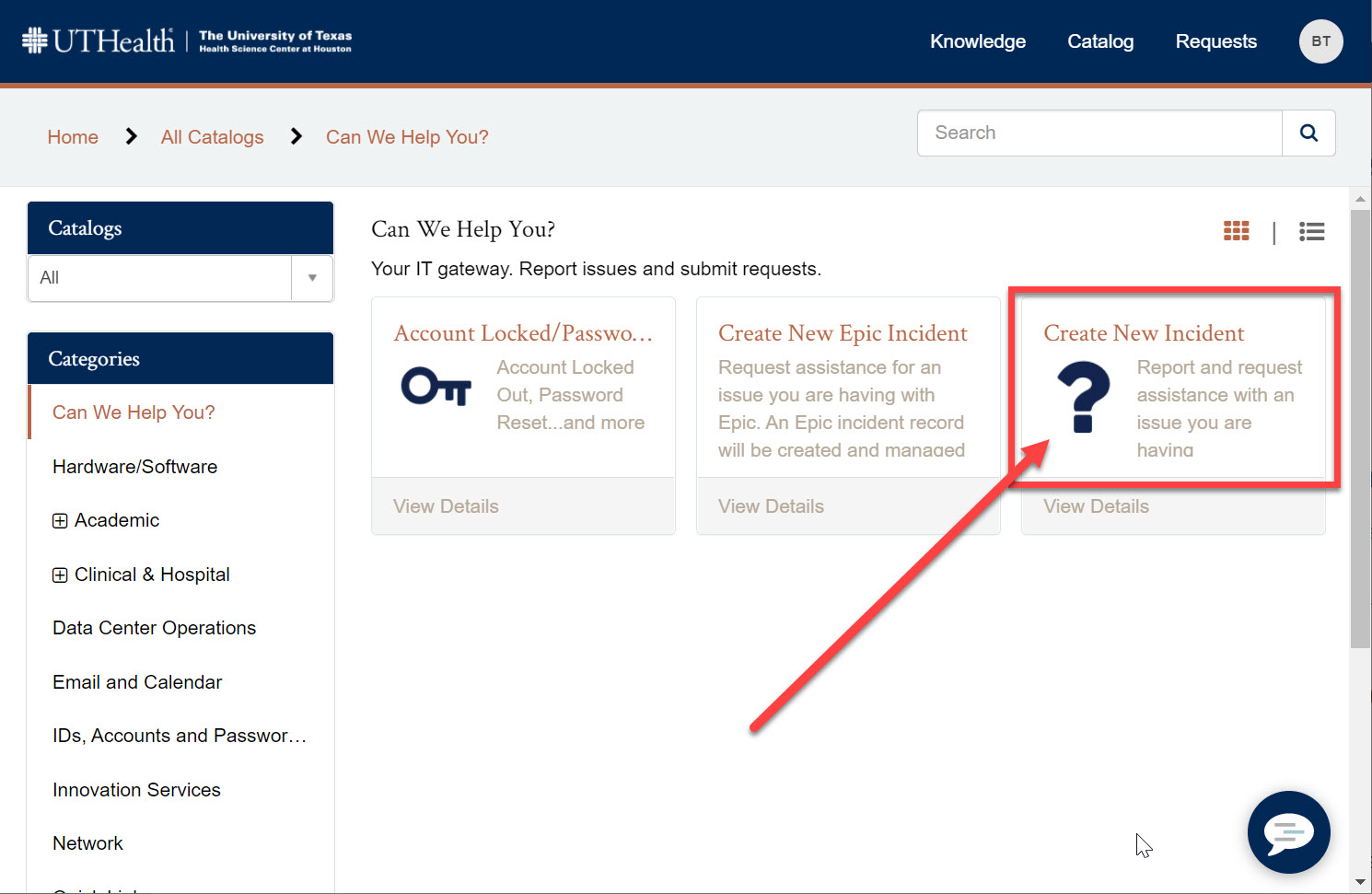 Step 5: Fill Out The Form And Send It
Fill out the following information in the form:
Select the Computer Software Support option from the dropdown list under Type of Issue.
Put in your direct callback number under Call Back Number Where You Can Be Reached.
Type in Harris Health Computer (Remote) under Computer Name.
Type in the name of your clinic under Location/Room Number.
Write the following statement in the box labeled Please describe your issue below:

I am a UTHealth employee based at a Harris Health clinic. Please set me up with access to the UTHealth Citrix Exchange Online Webmail Portal.

Click the Submit button, located either at the upper right corner of the page or at the bottom of the page, depending on the type of device you are using and its screen size.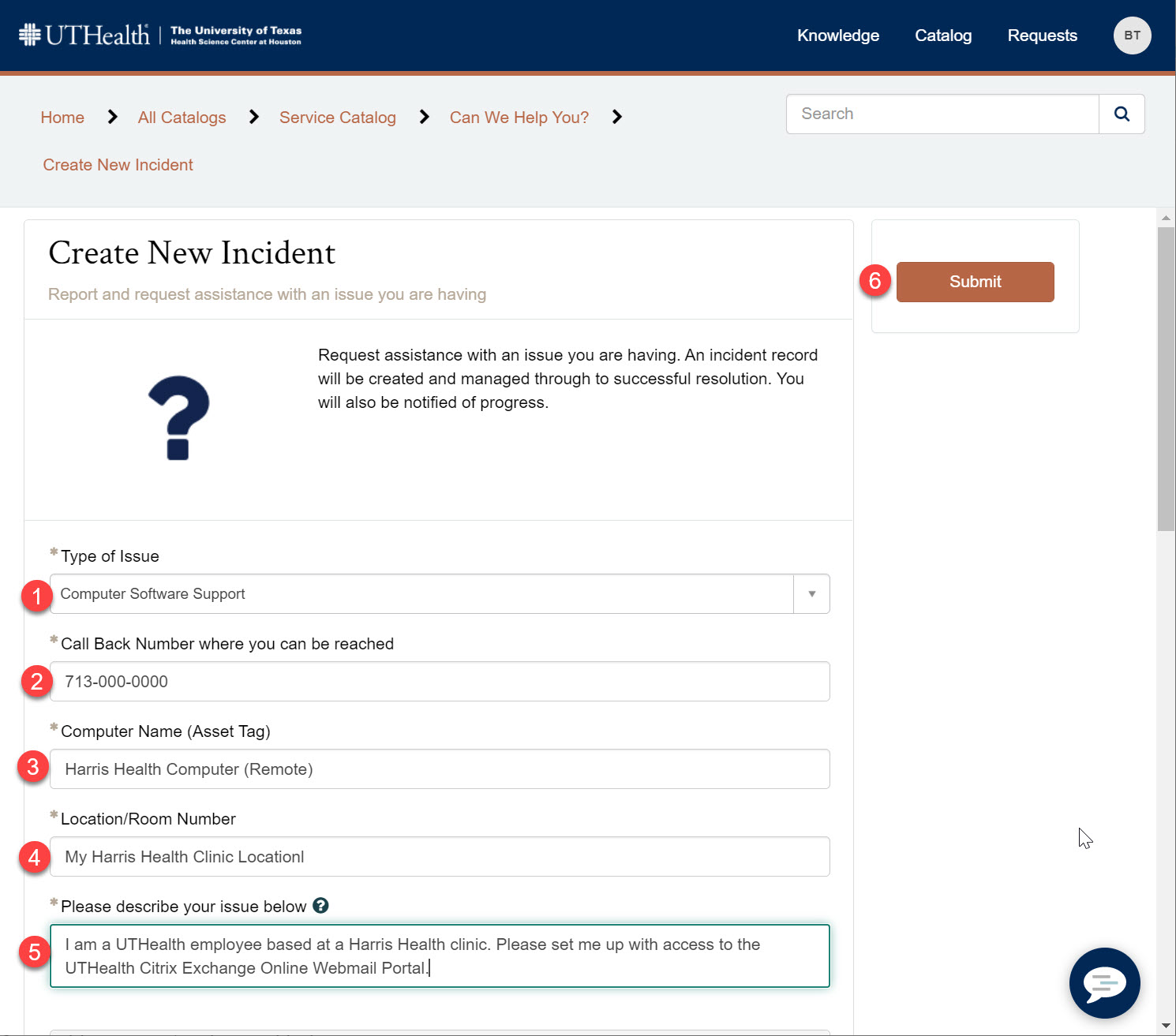 Step 6: Done
The form will be forward to your Lan Manager, who will in turn notify the proper Citrix systems administrator to add or edit your user account to the Citrix portal so that you can connect to UTHealth Webmail through the Citrix portal.
Other Steps…