A pair of McGovern Medical School postdoctoral fellows from the Department of Biochemistry and Molecular Biology have been appointed to the UTHealth – CPRIT Innovation in Cancer Prevention Research Training Program. Joo-Hyung Lee, PhD, and Zhao Zhang, PhD, were recruited to the program that searches for scholars from diverse disciplines to ask important research questions, […]
Read full article on Biochemistry and Molecular Biology fellows named to cancer prevention program
The first session of the 26th Annual University Classified Staff Council Annual Workshop will move to an online platform, Cisco Webex, and be held at noon, Thursday, June 25. Thursday's session will explore the topic of "Staying Sane and Being Safe: Self-care Strategies for Managing Mental Health During the COVID-19 Crisis." Attendees will hear from […]
A drug is being studied for its effectiveness in treating a type of severe immune overreaction seen in patients with COVID-19-induced pneumonia by researchers McGovern Medical School at The University of Texas Health Science Center at Houston (UTHealth). The clinical trial is enrolling patients at Harris Health System's Lyndon B. Johnson Hospital. The Phase III, […]
Read full article on UTHealth joins trial of arthritis drug's effect on COVID-19-induced cytokine storm
Medical School Leadership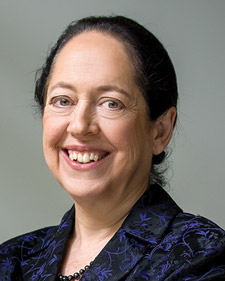 Barbara J. Stoll, M.D., is the ninth dean of McGovern Medical School and the H. Wayne Hightower Distinguished Professor.
Study Break Newsletter
Archives
Subscribe
UT Physicians is the clinical practice of McGovern Medical School at UTHealth.
With more than 2,000 clinicians serving 80 medical specialties and subspecialties, UT Physicians provides multi-specialty care for the entire family.