Connecting To Webex Meetings Via Citrix Webmail

These instructions will help users open UTHealth Webex meetings on their local computer while using the Citrix version of UTHealth webmail. Users cannot properly join Webex meetings within the Citrix environment, but users can copy and paste the meeting links into their local desktop browser and enter the meeting from there.
These instructions may be needed only if you are working at a Harris Health facility where UTHealth webmail's normal address is being blocked by Harris Health. You should not need these instructions while in other locations.
---
Before You Begin
Connect to the UTHealth Citrix Portal, load Webmail, and locate the relevant Webex meeting email that you want to open on your local computer.
Step 1: Open The Webex Meeting Email Notification
Inside the UTHealth Citrix Webmail Portal interface, double-click on the Webex Meeting Email notification you received and open it.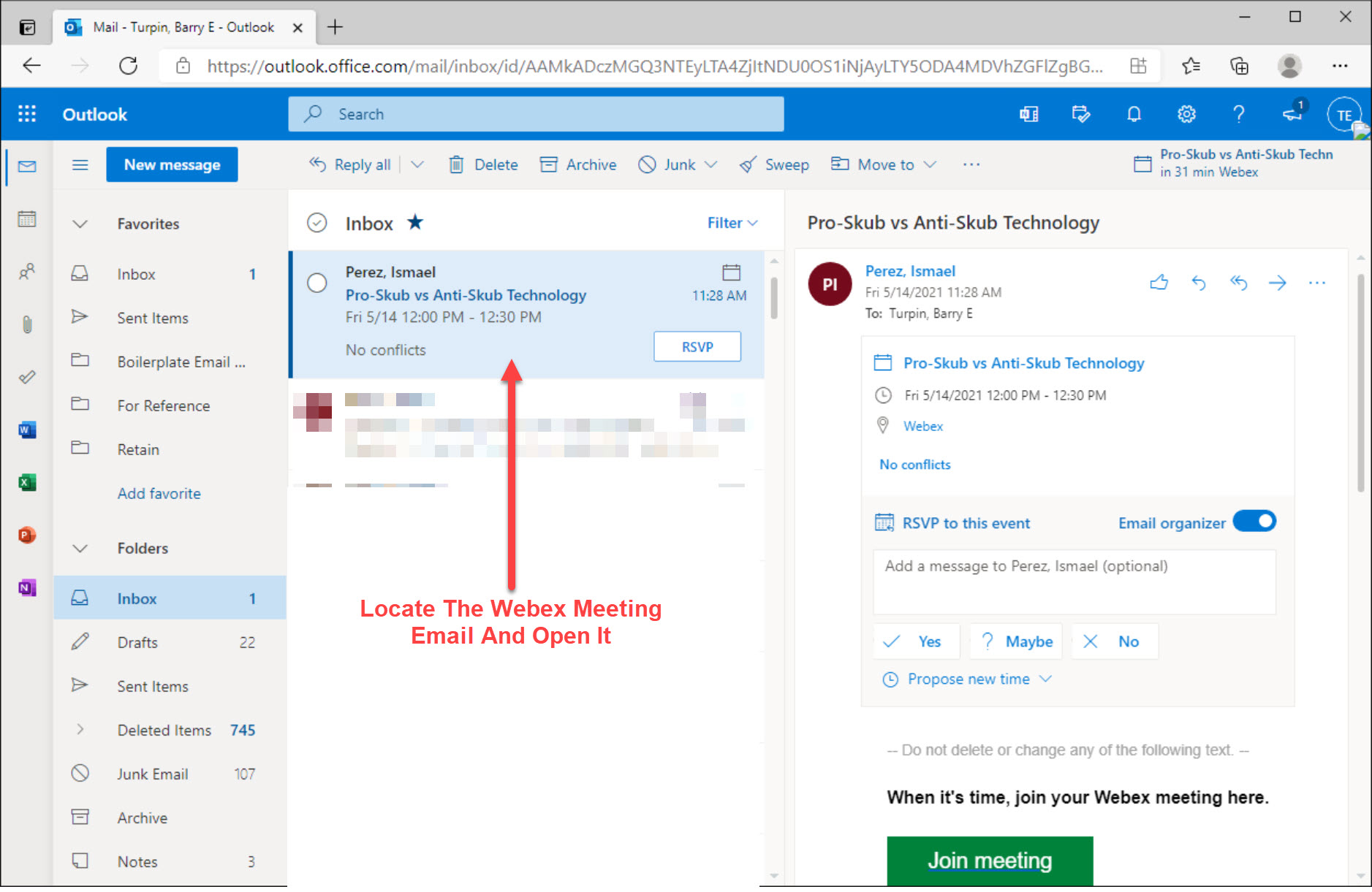 Step 2: Locate The Meeting Link In The Email
Scroll down through the email to locate the meeting link.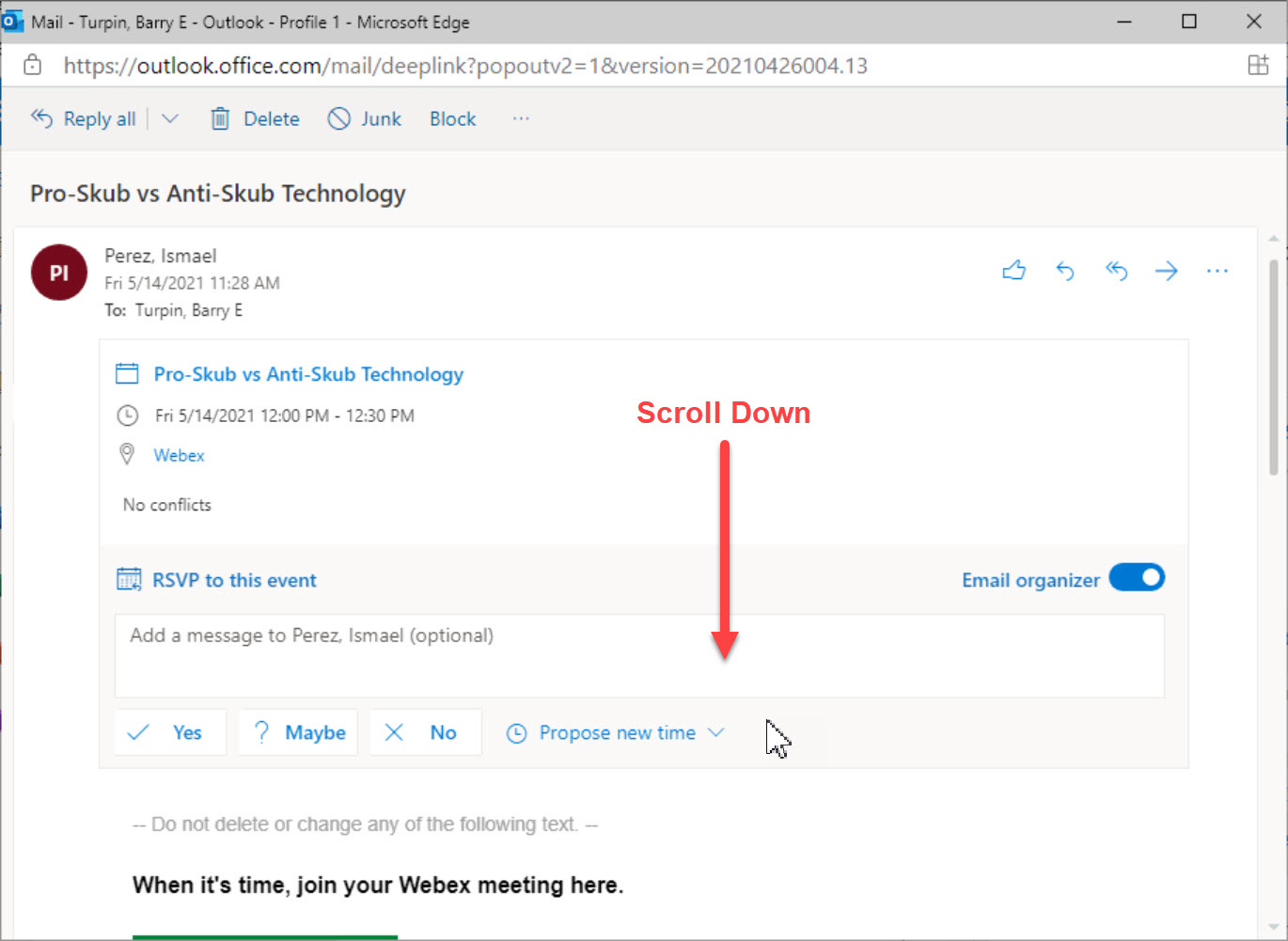 Step 3: Copy the Meeting Link
Look for a link below the phrase Join from the meeting link, then right click on that link and select the option called Copy Link.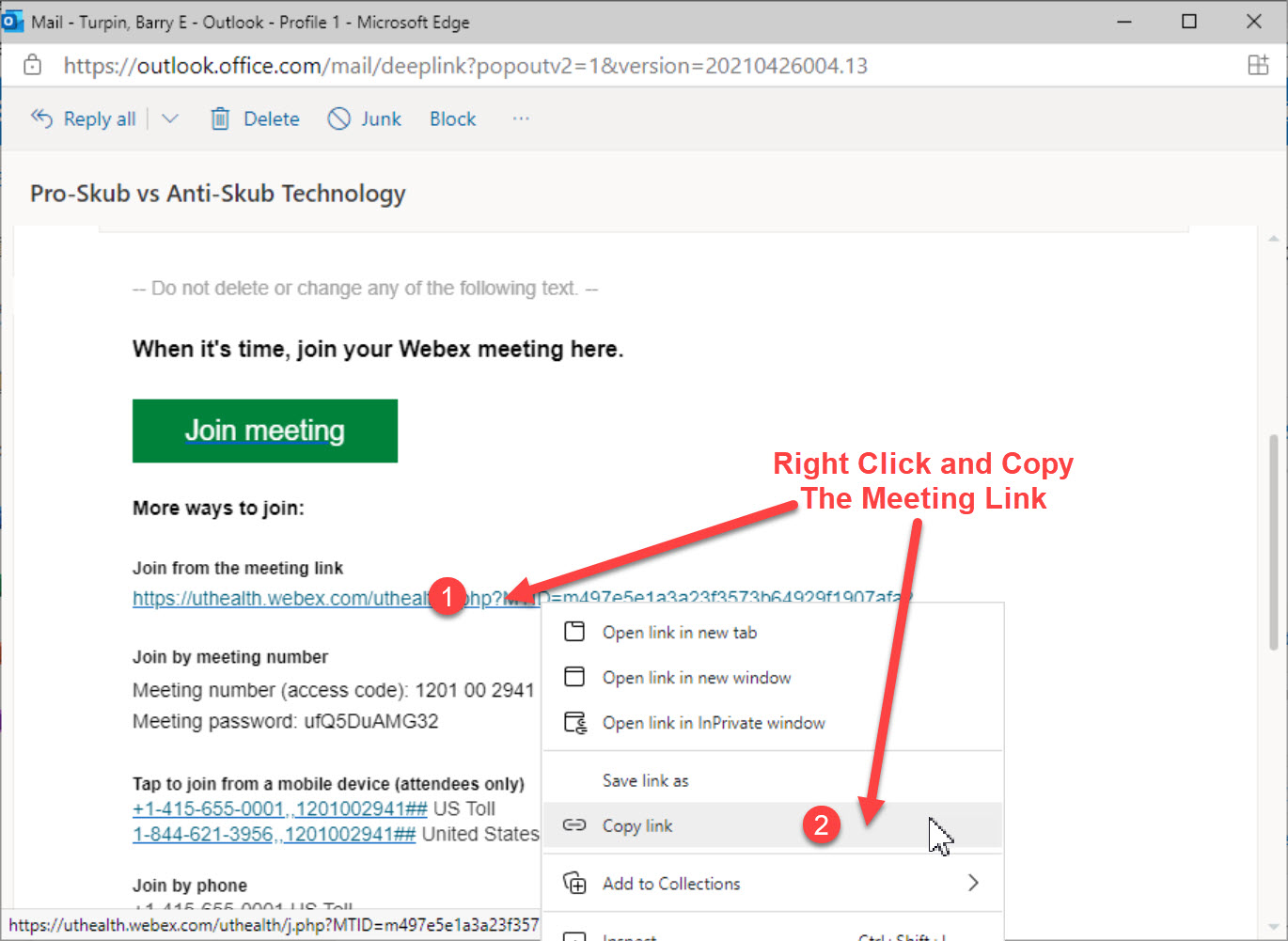 Step 4: Paste The Link Into Your Local Desktop Browser
Switch from the UTHealth Citrix Webmail Portal to your local computer's web browser, paste the meeting link into the Harris Health desktop browser's address bar, and press the ENTER key to go to that link.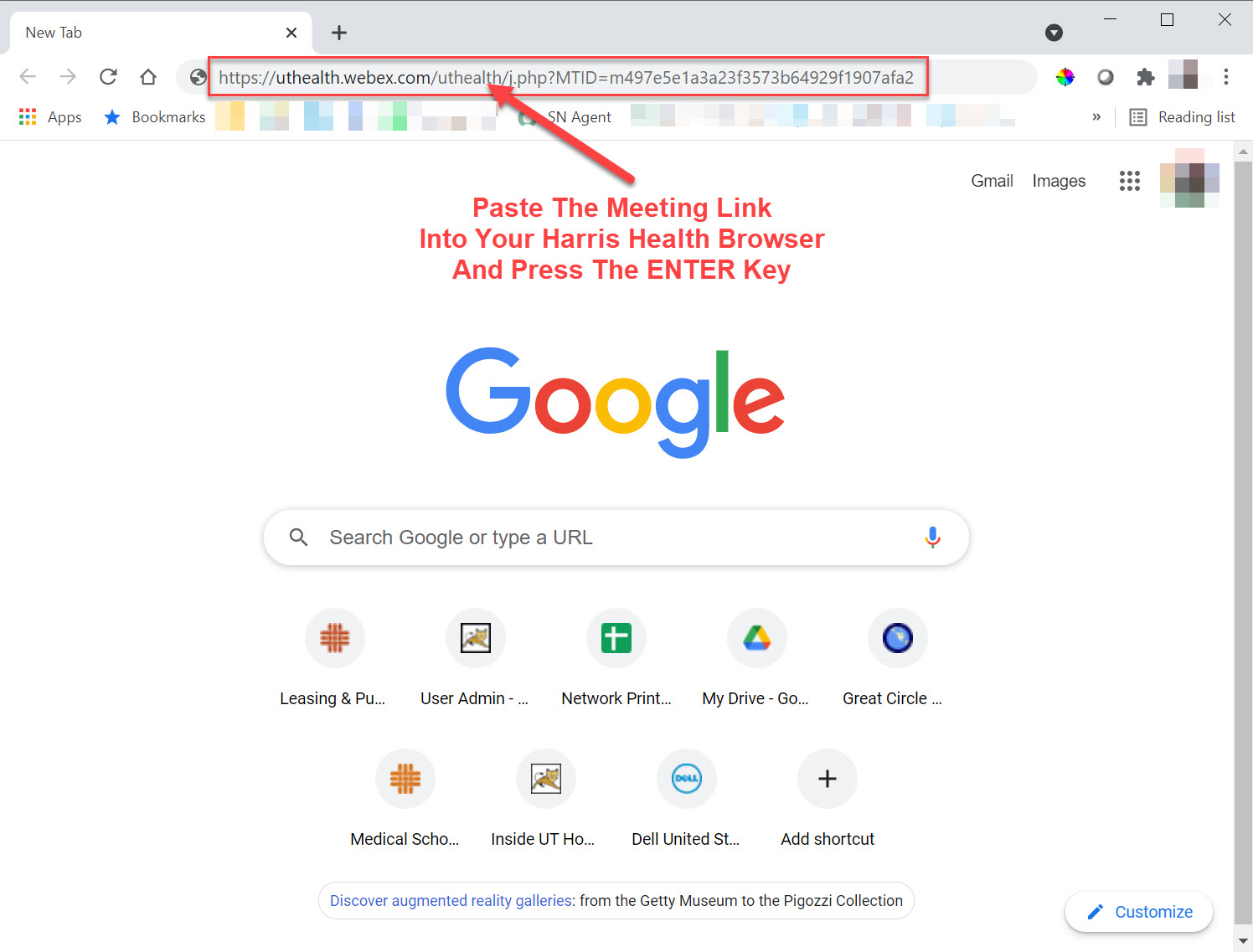 Step 5: Join The Webex Meeting
When the Webex meeting page appears, click the Join Meeting button to enter the meeting.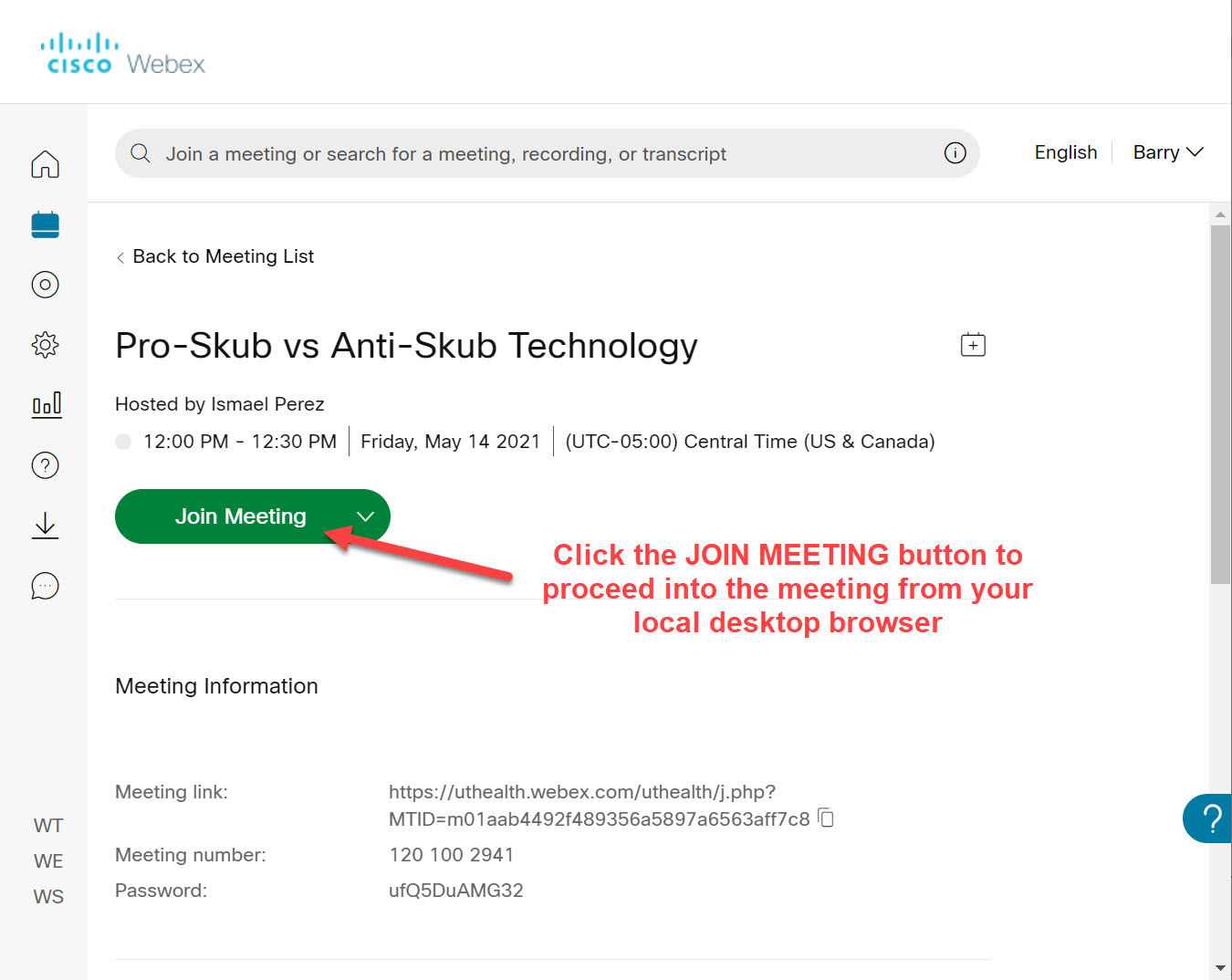 Other Steps…