Inspire for Sleep Apnea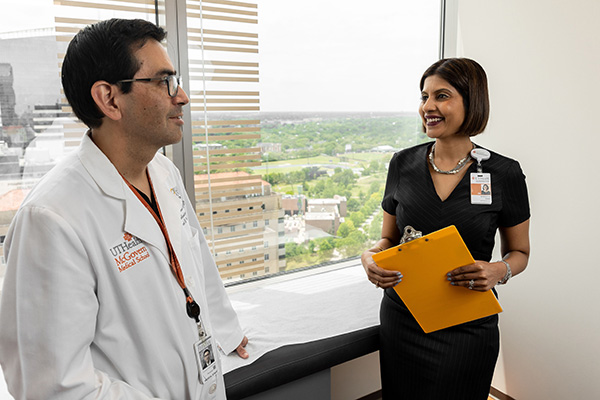 Inspire is a cutting-edge alternative treatment for adults with moderate to severe obstructive sleep apnea who are having issues tolerating CPAP or other positive airway pressure therapies. The small, surgically implanted device was developed by Inspire Medical Systems, Inc., and granted FDA approval in 2014 as a treatment for obstructive sleep apnea. It is also known as hypoglossal nerve stimulation therapy.
Is Inspire Surgery?
The device is placed during an outpatient procedure performed under general anesthesia. Three small incisions are made under the chin, collarbone and ribs to implant the device, which functions similar to a pacemaker. The minimally invasive procedure typically takes two to three hours, and the patient returns home the same day.
How Long is Recovery?
Any surgical procedure carries certain risks, including pain, swelling, and infection. Complications with the implantation are extremely rare, and side effects like bruising and tingling in the mouth usually resolve in a few weeks. Mild pain and swelling are common and can be treated with over-the-counter pain medicine. Most people resume non-strenuous activities in a few days and recover completely in about 30 days.
How Does Inspire Work?
About a month after implantation, the upper airway stimulation device will be activated, and the patient will undergo a sleep study to ensure optimal performance.
A programmable neuro-stimulator placed in a chest pocket works with a pressure-sensing lead to detect the patient's unique breathing patterns. A stimulator controlled by a patient's handheld remote delivers mild stimulation to the nerve in the tongue to stimulate the throat muscles.
At bedtime, the patient turns Inspire on with the remote, and the device begins stabilizing the throat, ensuring normal breathing and a more peaceful night's sleep. Patients may feel a mild sensation. Some patients experience discomfort or mouth dryness when the device is on, but that can be treated with medication or by adjusting the device settings.
Obstructive Sleep apnea is linked to tiredness and irritability, as well as higher risk for stroke, type 2 diabetes, and other heath complications. Treatment can drastically improve a patient's quality of life. Inspire may also help reduce snoring, according to some research.
The battery pack needs to be replaced every seven to 10 years.
How Will A Doctor Determine If Inspire Is Right For Me?
Roughly 18 million Americans suffer from sleep apnea. A large percentage rely on CPAP machines to sleep better. Inspire therapy is an alternative that may be a good option for adults with moderate to severe obstructive sleep apnea who are not significantly obese and do not expect to need to undergo an MRI. Candidates also cannot have significant comorbidities or pronounced upper airway anatomic abnormalities. Your sleep medicine specialist will help determine whether you are a good candidate.
What you can expect at UTHealth Neurosciences
UTHealth Neurosciences brings together a multidisciplinary team of board-certified, fellowship-trained neurosurgeons, neurologists, researchers, and pain management specialists to help provide relief for even the most complex problems. Your team will share insights, leading to better treatment decisions and outcomes. You will receive expert care, excellent communication, and genuine compassion.
We first investigate nonsurgical treatment options, including medical management, pain management, physical therapy, rehabilitation, and watchful waiting. When surgery is needed, our neurosurgeons routinely employ innovative minimally invasive techniques. Throughout the treatment process, we will work closely with the doctor who referred you to ensure a smooth transition back to your regular care. While you are with us, you will receive expert care, excellent communication, and genuine compassion.
Contact Us
At UTHealth Neurosciences, we offer patients access to specialized neurological care at clinics across the greater Houston area. To ask us a question, schedule an appointment, or learn more about us, please call (713) 486-8000, or click below to send us a message. In the event of an emergency, call 911 or go to the nearest Emergency Room.