Mark Dannenbaum, MD
Neurosurgeon
Associate Professor
Vivian L. Smith Department of Neurosurgery
McGovern Medical School, UTHealth
Mark J. Dannenbaum, MD, is a fellowship-trained neurosurgeon with expertise in vascular and endovascular surgery. He specializes in cerebrovascular and neuroendovascular surgery, retinoblastoma, skull base neurosurgery and cerebrovascular open micro-neurosurgery.
Dr. Dannenbaum received his medical degree from McGovern Medical School and completed his neurosurgery residency at the Baylor College of Medicine. After receiving his neurosurgery fellowship training at Harvard Medical School, he completed a second fellowship in vascular and endovascular neurosurgery at Emory University School of Medicine in Atlanta. He is a member of the Congress of Neurological Surgeons and the American Association of Neurological Surgeons.
Prior to joining UTHealth Neurosciences, Dr. Dannenbaum served as a clinical instructor and senior associate for the Department of Neurosurgery at Emory University School of Medicine. He has presented research at several national conferences, and among the journals in which his work has been published are the Journal of Neurosurgery and Neurosurgery.
Dr. Dannenbaum is committed to providing exceptional clinical care to his patients. Throughout the evaluation and treatment process, referring physicians are kept informed about patient progress, and the clinic team encourages continued communication about each referred patient.
Education/Training
Medical School
University of Texas Health Science Center at Houston, 2002
Residency
Baylor College of Medicine, 2008
Fellowship
Harvard Medical School, 2009
Fellowship
Emory University, 2012
Clinical Interests
Acoustic neuroma, Carotid artery/vertebral artery dissection, Carotid artery stenosis or occlusion, Cerebral aneurysms, Cerebral vasospasm, Cranial and dural arteriovenous fistulae, Brain AVMs, Brainstem and cerebral cavernous malformation, Intracranial occlusive diseases, Ischemic strokes, Moyamoya disease, Retinoblastoma, Skull base meningioma, Subarachnoid hemorrhages
Board Certification
American Board of Neurological Surgery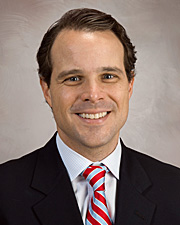 Dr. Dannenbaum Sees Patients at:
UTHealth Neurosciences–Texas Medical Center
(713) 486-8000
6400 Fannin Street, Suite 2800
Houston, TX 77030
Driving Directions
UTHealth Houston Neurosciences–Memorial City
(713) 486-7720
929 Gessner, Suite 2410
Houston, TX 77024