ECMO Improves Care for a Critical Tracheostomy Patient
---
---
After a suffering a stroke in late January 2015, 54-year-old Dale Gobert was taken to Baptist Hospital in Beaumont, Texas, where he required prolonged mechanical ventilation (and thus prolonged intubation) as part of his care. A month later, he was back in the same community hospital for amputation of his left leg as a complication of diabetes. When physicians intubated him during the second stay, they noted subglottic stenosis, the development of scar tissue as a sequelae of the prior intubation.
"Dale had shortness of breath off and on over the next couple of months, and in May he was back in the hospital again, unable to breathe," says his aunt Judy Relford. "They couldn't intubate him because of the scar tissue so they trached him and sent him to Houston."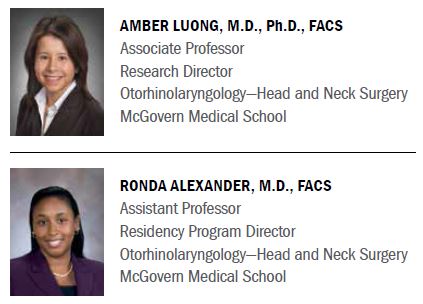 Gobert was transported by Memorial Hermann Life Flight® to the Texas Trauma Institute at Memorial Hermann-Texas Medical Center on May 16, 2015. Upon arrival, he was in respiratory distress.
"We tried to evaluate his airway emergently using fiberoptic endoscopy but a lumen was not obvious," says Amber Luong, MD, PhD, "When he continued to worsen, we ordered a chest x-ray, which showed bilateral pneumothoraxes. Instead of trying to address his airway and lungs in a critical manner, we called in the hospital's ECMO team."
Memorial Hermann-Texas Medical Center was one of the first ECMO centers in the nation and has provided extracorporeal membrane oxygenation for critically ill adult and pediatric patients with respiratory failure since 1992. The hospital's ECMO program has been named a "Designated Center of Excellence" by the Extracorporeal Life Support Organization (ELSO) since 2006, and was recently re-designated for 2014-2017.
Used primarily on infants and children, ECMO has seen more use in recent years as a life-sustaining intervention in adults suffering from cardiac and respiratory failure. It works by draining blood from the venous system and oxygenating it externally before returning it to the arterial system.
In Dale Gobert's case, the availability of ECMO allowed his surgical team the time they needed to make an accurate diagnosis. "This was a critical airway – one we potentially would struggle with," says Dr. Luong, an associate professor and research director in the Department of Otorhinolaryngology-Head and Neck Surgery who also directs a laboratory at the Brown Foundation Institute of Molecular Medicine for the Prevention of Human Diseases. "Once he was on ECMO, we discovered he had significant subglottic stenosis. We had all the time we needed to evaluate and revise his tracheostomy under more controlled conditions."
Gobert remained on ECMO for 24 hours and was discharged 10 days later. He has since been seen in follow-up by Ronda Alexander, MD, assistant professor and residency program director in the Department of Otorhinolaryngology-Head and Neck Surgery, who is working to restore his ability to speak with assistive technology. Dr. Alexander directs the Texas Voice Performance Institute™ and provides comprehensive medical and surgical treatment for patients with voice and swallowing disorders.
Relford spent three days at her nephew's bedside during his stay at Memorial Hermann-TMC. "Dale has so many complex problems," she says. "Watching him go through this has been really hard. It was wonderful to see the doctors and nurses in Houston take such good care of him."
---