Stanford Professor Peter Koltai to Speak at ORL Frontiers 2017
---
---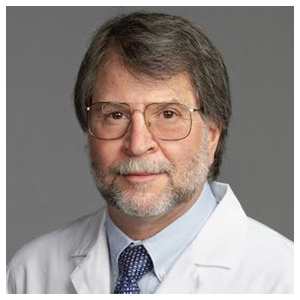 Peter J. Koltai, MD will be the guest speaker at Otorhinolaryngology Frontiers 2017, which highlights research endeavors and emerging technology in the diagnosis and management of common otolaryngologic clinical problems. More than 70 physicians and other healthcare professionals are expected to attend the event, which will be held on June 17 at the Brown Foundation Institute of Molecular Medicine at The University of Texas Health Science Center at Houston (UTHealth), and sponsored by the Department of Otorhinolaryngology-Head & Neck Surgery at McGovern Medical School at UTHealth.
Dr. Koltai, professor of otolaryngology and pediatrics in the department of Otolaryngology-Head and Neck Surgery, has been a member of the Stanford University School of Medicine faculty since 2004. Born in Hungary and educated in New York City schools, Dr. Koltai graduated from Albany Medical College in 1975, completed his otolaryngology residency at the University of Texas Medical Branch in Galveston in 1980, and did a fellowship in pediatric otolaryngology in London's Great Ormond Street Hospital for Sick Children in 1989. Before coming to Stanford, he was professor of surgery and pediatrics in the division of Otolaryngology at Albany Medical College and then head of the pediatric otolaryngology section at the Cleveland Clinic. He served as division chief of pediatric otolaryngology at Lucile Packard Children's Hospital (LPCH) from 2004 to 2013 and as medical staff president of LPCH from 2012 to 2014. Dr. Koltai has held multiple leadership positions in organizations within the scope of his interest and is past president of the American Broncho-Esophagological Association and of the American Society of Pediatric Otolaryngology.
Dr. Koltai is the author of several books, many chapters and more than 100 publications. His academic and clinical interests have focused primarily on creative solutions to difficult surgical problems. These have included establishing new techniques for the management of pediatric facial fractures, a novel method of tracheostomy, refinements in laryngotracheal reconstruction and approaches to choanal atresia, the development of microdebrider shaver blades for powered adenoidectomy and partial tonsillectomy, and the design of high-pressure balloons for airway dilation. His current focus is secondary sleep apnea surgery in children; he has pioneered pediatric sleep endoscopy and developed endoscopic techniques of pediatric tongue base surgery.
Dr. Koltai will present two topics: "The Surgery of Pediatric Sleep Apnea" and "Evidence versus Experience: A False Dichotomy."
The following presentations will be made at ORL Frontiers by the department's faculty and residents
"Vaccines and Antibiotics: The Losing Battle Against Chronic Tonsillitis" by Zi Yang Jiang, MD
"Botulinum Toxin for Improved Cosmesis of Cleft Lip Repair" by Jaecel Shah, MD
"Microbiome Changes During Acute Exacerbations of CRS Patients" by Uma Ramaswamy, MD
"Robotic Surgery in Pediatric Otolaryngology" by Soham Roy, MD
"Case Presentations" by Uma Ramaswamy, MD
"Update on MACRA and Its Practical Implications" by Martin Citardi, MD
"Long-term Review of the Lateral Crural Steal: Its Effect on Nasal Tip Projection and Rotation in Rhinoplasty" by Christian Conderman, MD
"Recurrent Respiratory Papillomas: Current and Future Directions in Treatment" by Jane Huang, MD
"Postoperative Analgesia: Current Practices and Recent Changes" by Kevin Caceres, MD
"Unraveling a Complex Disease: Molecular Profiling in Chronic Rhinosinusitis" by Matthew Tyler, MD
ORL Frontiers is an annual event highlighting advances in otorhinolaryngology care and the research productivity of members of the department.
For more info, please visit www.orlfrontiers.org
---