UTHealth ORL & Hurricane Harvey
---
---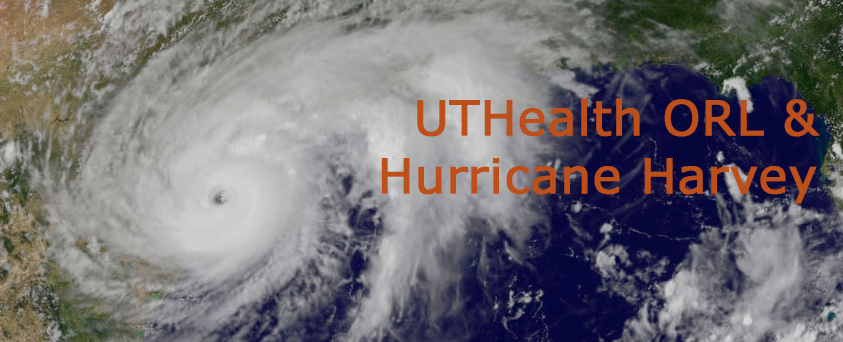 Hurricane Harvey brought catastrophic flooding to the 6 million inhabitants of the greater Houston region. We are happy to report that all UTHealth ORL faculty members, residents, fellows and support staff, as well as their families, are safe, and our Department is fully functional and running at 100% capacity.
Fortunately, our Department and our institution sustained no significant damage, and we resumed scheduled clinics on Thursday, August 31 — just two days after the storm cleared. We resumed full clinic and operating room schedules on Tuesday, September 5.
We understand that the storm and its aftermath have disrupted the care of our current patients as well as other patients, who may need our services. Our staff is rescheduling all cancelled appointments. If you need to speak to someone, please call 713-486-5000.
Complete recovery from Hurricane Harvey and its floods will take many months for our city and region. During this time, our Department will continue to educate its trainees, innovate new knowledge and contribute to the rebuilding effort of the city and region through the provision of clinical services at our hospitals and ambulatory clinics.
---