Improving Health Literacy in Otolaryngology Patients
---
---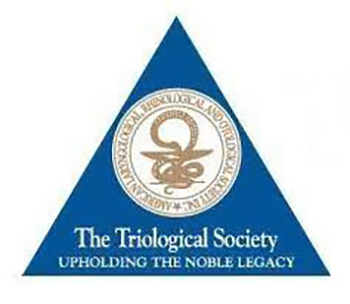 Data collected in a study of patients at two Houston otolaryngology clinics – one private and the other at a safety-net hospital – show that there is an unmet need for evaluation and acknowledgment of health literacy disparities in patients seen in clinic. Investigators in the Department of Otorhinolaryngology-Head and Neck Surgery at McGovern Medical School at UTHealth presented the results of their research at the 123rd Annual Meeting of the Triological Society in April 2021.
"We're using the data we collected to develop a method of evaluating our patients' understanding of their own health up front, and we're also integrating more education into the first patient visit and the care we provide," says Ibrahim "Trey" Alava, MD, associate professor in the department and chief of otolaryngology-head and neck surgery at Lyndon B. Johnson Hospital, which is home to Texas' busiest Level III Trauma Center. Dr. Alava also serves as medical director of the 32 specialty clinics at LBJ Hospital and helps physicians and staff develop innovative strategies for care.
Health literacy refers to an individual's capacity to seek, understand, and use information in the health care environment to make informed decisions. In this prospective, two-armed cohort study, English-speaking patients who presented to either the private or safety-net clinic were administered the Short Text of Functional Health Literacy in Adults. Using a health literacy toolkit provided by the Agency for Healthcare Research and Quality, the researchers created a handbook to improve communication between patients and healthcare practitioners. Follow-up health literacy surveys were administered to all participating patients one year later.
Of the 177 otolaryngology patients included in the study, 20 patients (11.3 percent) had marginal or inadequate health literacy. There was no significant difference between the initial visit and one-year follow-up test scores, and as expected, inadequate health literacy was greater at the safety-net clinic. Results of the study were presented at the Triological Society meeting by chief otorhinolaryngology resident Garren M. Low, MD.
"Our data show an unmet need for evaluation of health literacy disparities in both clinics, especially when we treat patients with head and neck cancer," Dr. Alava says. "This is likely a good representation of across-the-board disparities in most patient populations. It's easy for patients seen in clinic to feel bombarded with information and unable to comprehend it all. As clinicians, we need to develop processes to ensure that they have a good understanding of their illnesses and the care we're providing."
References
Low GM, Gong SW, Smith J, Alava I. Health Literacy: Otolaryngology Patients Reading Between the Lines. Presented at the Triological Society 123rd Annual Meeting at COSM Virtual Sessions, U.S.A, April 9 and 10, 2021.
---