Transnasal Endoscopic Surgery for a Sphenoid Inverted Nasal Papilloma
---
---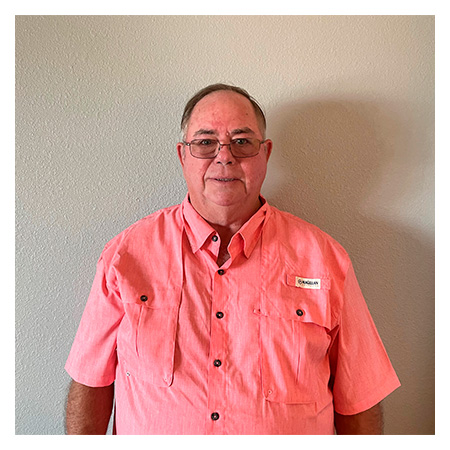 The sphenoid sinus is a rare location for an inverted nasal papilloma, a benign but invasive tumor with an associated malignancy rate of about 10%. In 2019, Robert Gum's family doctor in Georgetown, Texas, identified a large sphenoid tumor when she reviewed his CT scans following a severe concussion he suffered. She referred him to an otorhinolaryngologist in Austin.
"The ENT had removed similar tumors but none this large, so he suggested I seek a consult with another ENT surgeon. So I made an appointment with Dr. Citardi," Gum says.
Rhinologist Martin J. Citardi, MD, is professor and chair of the Department of Otorhinolaryngology-Head and Neck Surgery at McGovern Medical School at UTHealth Houston. He first saw Gum in January 2020 and took him to the OR in early March, shortly before the COVID-19-related shutdowns.
"We did an extended sphenoidotomy using a transnasal endoscopic approach, the preferred method of removal," Dr. Citardi says. "In Mr. Gum's case, removal of the tumor was especially complicated because it was located deep in the sphenoid cavity, very close to the internal carotid artery. In this location, clearing the tumor was problematic because of its proximity to the carotid artery."
Gum has seen Dr. Citardi every six months for follow-up since the procedure. "It was a challenging surgery, but in retrospect, I believe we removed all of the tumor," the rhinologist says. "On examination I can see back into the sphenoid cavity, and it looks perfect."
Gum was pleased with his experience. "Dr. Citardi is highly professional, and you know you're a person when you're with him, not just a paycheck. He spent time talking with me, explaining my options, and is always interested in how things are going. The staff was excellent at keeping my wife and family informed during the surgery, and everyone I dealt with in the practice was exceptionally professional. From the day I met him, I was happy I made the decision to come to Houston."
---