Dr. Martin Citardi Named a Castle Connolly Top Doctor for 2022
---
---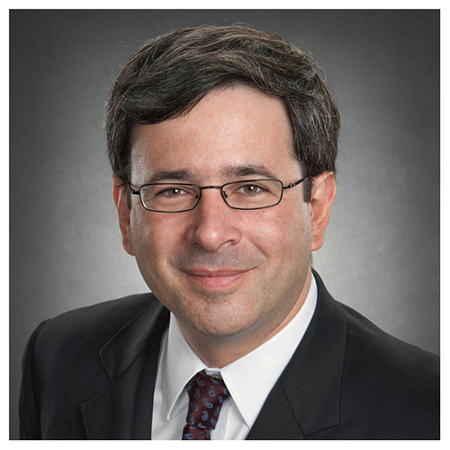 Martin J. Citardi, MD, professor, chair, and Memorial Hermann Chair in the Department of Otorhinolaryngology at McGovern Medical School at UTHealth Houston, has been named a Castle Connolly Top Doctor for 2022. Dr. Citardi, who has been named to the list since 2013, is vice dean for clinical technology at the medical school.
Dr. Citardi specializes in the treatment of complex sinus and nasal diseases and is a core member of both the Texas Sinus Institute and Texas Skull Base Physicians. An internationally recognized ear, nose, and throat surgeon, he has special interests in refractory sinusitis, revision sinus surgery, CSF rhinorrhea, image-guided surgery, and minimally invasive anterior skull base surgery.
Dr. Citardi received his medical degree from The Johns Hopkins University School of Medicine. He completed residency training at Yale University and then pursued a rhinology fellowship at the Georgia Rhinology & Sinus Center. He is a fellow of the American Academy of Otolaryngology, the American College of Surgeons, and the American Rhinologic Society.
In 2008, he became chair of the Department of Otorhinolaryngology, which has grown to include 18 fulltime physician faculty members who provide care at locations across the Greater Houston area. He was a founding physician for both the Texas Sinus Institute and Texas Skull Base Physicians.
The department's educational programs include a fully accredited residency training program and two fellowships, as well as CME programs. In addition, the department's faculty members conduct clinical research as part of their mission to improve the health of patients with diseases and conditions of the ears, nose, and throat and related structures.
Dr. Citardi was appointed vice dean for clinical technology at UTHealth Houston in 2019. In this role, he is responsible for overseeing the implementation of IT systems that support care delivery at UT Physicians, the clinical faculty practice of McGovern Medical School.
Castle Connolly Medical Ltd. is a health care research and information company that, among other services, produces lists of Top Doctors. The organization has been rating physicians since 1991. Castle Connolly's established survey research process, directed by a physician, involves tens of thousands of top doctors in America and the medical leadership of leading hospitals.
---