Edward T. Smith Orthopedic Lectureship
The Lectureship Series
The Edward T. Smith Orthopedic Lectureship Series has been a tradition in the Department of Orthopedic Surgery for the past 62 years in honor of our first Chairman, Edward T. Smith, MD. The activity is directed primarily towards surgeons, residents, fellows and allied healthcare providers currently treating patients for musculoskeletal disease and/or injury.
63rd Annual Edward T. Smith Orthopaedic Lectureship: Emerging Technology in Foot and Ankle Surgery
January 24-25, 2020
Westin Memorial City
945 Gessner Road • Houston, TX 77024
Phone: 281-501-4300
https://www.marriott.com/hotels/travel/houmy-the-westin-houston-memorial-city
Accreditations
AMA PRA – physicians, nurses, physician assistants
Physical Therapy
AAPC
Athletic Trainer

Endorsed by The American Orthopaedic Foot and Ankle Society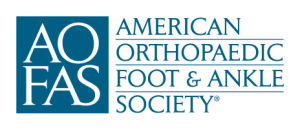 Brochure and Website Coming Soon
Previous ETS Lectureships
November 2018: A Comprehensive Approach to the Shoulder: Arthroscopy, Arthroplasty and Fracture Care
April 2018: Joint Arthroplasty: Future Solutions for Present Day Problems
November 2016: Knee Ligament Injuries: What you need to know
November 2015: Emerging Concepts in the Surgical Management of the Hip: Deformity, Impingement, and Fracture Orthopedic Trauma Alumni Symposium
2014: "Biologics for Orthopedics – Where are we in 2014?"
2013: "Controversies & Advances in Traumatic Pelvis and Acetabular Injuries
CME/CE Certificates
If you require a copy of a lost or misplaced certificate of attendance at an Annual Edward T Smith Orthopaedic Lectureship, please contact one of the offices listed below.  In addition, if you require a copy of the accreditation statement for an audit, click on the corresponding brochure pdf below.
For attendance at the 54th through the 58th Edward T Smith – contact UTMB
UTMB
Office of Continuing Medical Education
409-772-9300
800-437-7186
http://www.utcme.net/
For attendance at the 59th through the 61st Edward T Smith – contact the University of Nevada
University of Nevada, Reno School of Medicine
Office of Continuing Medical Education
775-784-4791
https://med.unr.edu/cme
For attendance at the 62nd Edward T Smith – contact the University of Florida
The University of Florida, School of Medicine
Continuing Medical Education
352-733-0064
https://cme.ufl.edu/