NNP Student Placement
Memorial Hermann-Texas Medical Center (TMC) is the primary teaching hospital for the McGovern Medical School at The University of Texas Health Science Center at Houston (UTHealth). Memorial Hermann-TMC provides clinical sites for students and allows them to practice leading-edge care in heart, neuroscience, orthopedics, women's health, pediatrics, organ transplantation and much more.
Due to the high volume of requests and limited preceptor availability, placement cannot be guaranteed for all students. Students will be notified via email once the request is received. In the interim, students should not communicate directly to clinics or providers as working outside of the process may delay or inhibit placement. The NNP Education Coordinator will review the application and share applicable components with potential preceptors and advanced practice leadership according to the following timeline:
​Rotation Dates
Applications Accepted
​Student Notification
Summer (May – August)
Fall (September – December)
Spring (January – April)
November 1 – January 1
March 1 – May 1
​August 1 – October 1
February 1
June 1
November 1
Placement Sites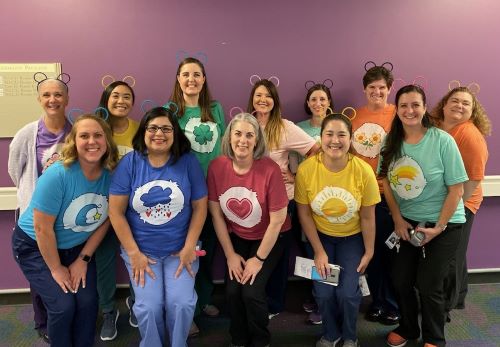 This application is for the following Memorial Hermann Hospital Sites:
The Medical Center (level 4)
Katy (level 3)
Memorial City (level 3)
Placement priority
Current Memorial Hermann Employees.
Programs with a current Memorial Hermann affiliation agreement.
Students that have not already had a clinical rotation with Memorial Hermann.
All other students attending fully accredited programs.
Unaffiliated Programs
In order for a student to be able to begin a clinical rotation at Memorial Hermann, an Affiliation Agreement with program must be established. The contract process can take several months to complete, and the student placement process is placed on hold until the Affiliation Agreement is approved.  Memorial Hermann does not enter into Affiliation Agreements with programs that are not fully accredited, nor can agreements cannot be formed with provisionally accredited schools. To initiate an Affiliation Agreement with Memorial Hermann please reach out to Rennie Swift: Martin.Swift@MemorialHermann.org. Do not reach out to Mr. Swift with any clinical placement questions.
Affiliated Programs
If an Affiliation Agreement is in place with the student's school, the paperwork and computer access process take approximately 2 months. Please check your email frequently and complete required paperwork in an expedient manner to not delay clinical start date.
Application Link