Specialty Clinics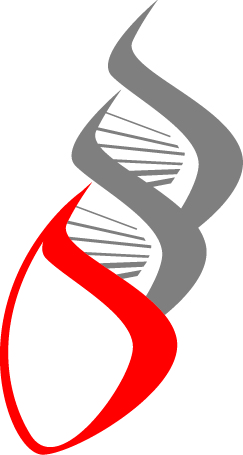 Adult and Pediatric Comprehensive Care Clinic
Gulf States Hemophilia and Thrombophilia Center Comprehensive Care Clinic incorporates the concept of treating the whole person and his or her family by case management of the medical and psychosocial issues related to Hemophilia, von Willebrand disease, and other coagulation disorders. GSHTC patients receive continuity of care spanning from birth to adulthood, with a range of services that address physical and emotional health and support in work, school, and family life. GSHTC's expert multidisciplinary team includes hematology physician specialists, a wide range of nursing services, social work, physical therapy, dental services, genetic counseling, research, and pharmacy services.
While GSHTC bleeding disorder patients have access to our multidisciplinary team every day, we offer an annual and biannual comprehensive clinic visit with the entire multidisciplinary team to evaluate the patient's treatment plan and provide updated individualized recommendations from each multidisciplinary team member.
Adult and Pediatric Thrombosis Clinic
Our Center's Adult and Pediatric Thrombosis clinics provide care to patients of all ages who are especially vulnerable to creating blood clots, often due to genetic disorders, referred to as thrombosis or thrombophilia. Our staff have extensive experience in the management of anticoagulation and diagnosis of clotting abnormalities. Our multidisciplinary team, comprised of Hematologists, Nurse Practitioners, Registered Nurses, a Social Worker, and a Genetic Counselor assist in providing individualized care based on each patient's diagnosis and individual circumstances
Adult Rare Bleeding Disorder Clinic
Our expert multidisciplinary staff at the GSHTC is well-versed in a variety of bleeding disorders – both common and rare. From diagnosis to management of the condition, we develop an individualized treatment plan with a focus on improving quality of life for our rare blood disorder patients and their families.
Young Women with Bleeding Disorder Clinic
The Young Women with Bleeding Disorders Clinic (YWBD) is a specialized clinic designed to cater to the needs of girls and young women with bleeding concerns, particularly related to heavy or abnormal menses. Our multidisciplinary team, comprised of physicians specialized in Pediatric Hematology and Adolescent Medicine, experienced clinical and research nurse coordinators, a social worker and a pediatric phlebotomist, provides multiple services under one roof in a safe and friendly environment. These include but are not limited to management of menstrual bleeding and related anemia, evaluation for underlying bleeding disorder, nutrition counseling and resources for psychosocial co-morbidities.
Outreach Clinic
For over three decades our Center has frequented the city of El Paso on a bi-annual basis to provide specialized care to local bleeding disorder patients in need. Our staff provides comprehensive care during a one day clinic, with the help of local Physician Dr. Roberto Canales and his support staff. El Paso is often referred to by locals as "The Borderland" due to the city's close proximity to United States-Mexico border. The city borders Ciudad Juarez, Chihuahua, Mexico as well as Las Cruces, New Mexico. Our Center is able to provide onsite evaluation by our Adult and Pediatric Hematologists, Social Workers, Physical Therapist, Genetic Counselor, and Dentists to nearly one hundred local bleeding disorder patients.