Target Safety
---
A collaboration of firearm retailers and health care to address safe firearm storage and suicide prevention.
---
Firearms are the leading cause of death among children, surpassing motor vehicle injuries in 2019.  Additionally, they are utilized in nearly half of suicides among children and adolescents 10-19 years. The presence of a firearm in the home increases the risk of adolescent suicide by four-fold, yet more than a third of adolescents nationwide report that they can access a loaded firearm within five minutes. Lethal means restriction of household firearms, whether that be secure storage or temporary out-of-home storage during times of crisis has been shown to work to reduce suicides. If half of the households with an unlocked firearm switched to storing their firearms securely, pediatric unintentional injury and child and adolescent suicide would be reduced by one third.
Understanding these sobering statistics, our team has embarked on a mission to collaborate with the community to improve firearm safe storage counseling through a multi-pronged approach:
Educational research to improve curricula in UME and GME for the health care provider, as well as for the community provider to improve knowledge, self-efficacy and practice patterns in safe firearm counseling within the clinical encounter
Community engagement by performing a landscape analysis and needs assessment from the perspective of firearm owners and firearm retailers, and developing relationships with key stakeholders and experts within the firearm industry
Develop innovative solutions, such as temporary out of home storage, to address the gaps in safe storage options in Texas that are culturally competent, feasible, and acceptable to the firearm owner and retailer, while still serving as an effective means of injury prevention.
Our Team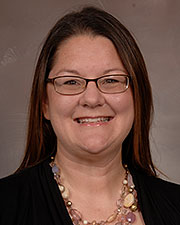 Sandy McKay, MD
Principal Investigator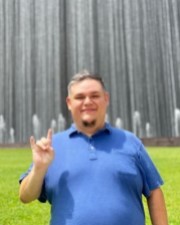 Mike Garcia, MPH
Duncan Scholar, UTHealth Houston School of Public Health