UTHealth a site for first-ever large NIDA trial for methamphetamine use disorder
---
---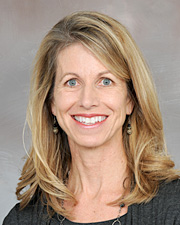 With the rates of methamphetamine use reaching an all-time high in Texas, McGovern Medical School researchers have launched a clinical trial designed to treat methamphetamine use disorder.
The Center for Neurobehavioral Research on Addiction (CNRA) in the Department of Psychiatry and Behavioral Sciences is one of just seven sites for the study as part of the National Institute on Drug Abuse Clinical Trials Network (NIDA CTN). The clinical trial brings a $930,000 grant to the CNRA, which is the only enrolling site in Texas.
Due to a more potent form of the drug coming out of Mexico, methamphetamine use in Texas is now higher than even the highest levels documented before the 2006 ban on the sale of pseudoephedrine, according to the August 2016 report of the NIDA-funded National Drug Early Warning System (NDEWS). The Drug Enforcement Administration (DEA) ranked methamphetamine as the No. 1 drug threat in the Dallas DEA area and No. 2 in the Houston DEA area. The NDEWS report also revealed that poison control calls about methamphetamine exposure are at the highest level ever in the state and admissions to treatment programs have increased from 3 percent of all admissions in 1999 to 16 percent in 2015.
"Methamphetamine is one of the most highly addictive and destructive drugs on the illicit market. Unfortunately, effective treatment options for methamphetamine dependence are extremely limited," said Joy Schmitz, Ph.D., director of the CNRA and the Louis A. Faillace, M.D., Professor. "The CNRA is excited to be part of the first-ever large, multisite national study that could have a huge impact on improving treatment of methamphetamine addiction by studying a promising new medication combination."
The clinical trial will examine whether a combination of naltrexone and bupropion works better than placebo to help methamphetamine addiction. Both medications are approved by the Federal Drug Administration for other disorders.
Methamphetamine is a stimulant that increases levels of dopamine in the brain. Unlike cocaine, which has a similar effect, methamphetamine stays in the brain longer, leading to prolonged stimulant effects before the inevitable crash. Increasing use can lead to cardiovascular problems, such as high blood pressure and an irregular heartbeat, as well as hyperthermia, structural damage to the brain, convulsions, and death. Chronic users can develop anxiety, confusion, mood disturbances, and violent behavior.
"A person who uses it regularly can have a psychotic break and begin feeling, hearing, or seeing things," said co-investigator Michael Weaver, M.D., professor and medical director of the CNRA. "They can develop tactile hallucinations and feel like bugs are crawling on them, scratching to the point where they develop large sores."
Psychotic symptoms can sometimes last for months or years after a person has quit abusing methamphetamine, according to the NIDA.
The UTHealth site will enroll 55 participants of the 370 recruited nationally. Eligible participants (18 to 65 years old) will have clinic visits twice a week, receive 12 weeks of medication, and be compensated for study activities. Participation is voluntary and possible risks and benefits will be discussed. For more information about the study, call 713-486-2635 or email ms.CNRAresearch@.uth.tmc.edu.
Other UTHealth faculty involved in this study include Angela Stotts, Ph.D.; Thomas Northrup, Ph.D.; Yolanda Villarreal, Ph.D.; and Raymond Cho, M.D., M.Sc. Team members include research coordinator Jessica Vincent, research assistant Tasha Davis, recruiter specialist Rolanda Johnson, M.S., and research nurse Ife Ifelayo, R.N.
-Deborah Mann Lake, Office of Public Affairs
---