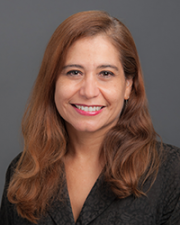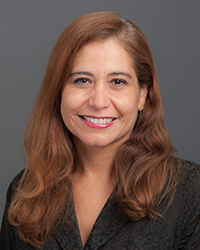 Professor
John S. Dunn Foundation Distinguished Chair in the Department of Psychiatry and Behavioral Sciences
Director, Psychiatric Genetics Program
Director, UTHealth Brain Collection for Research in Psychiatric Disorders
Co-Director, Translational Psychiatry Program
Biography
Consuelo Walss-Bass, PhD, professor of Psychiatry and Behavioral Sciences, focuses her research on understanding of psychiatric disorders at the molecular level. She utilizes genomic and proteomic approaches in human and animal models to correlate genetic/epigenetic modifications with cellular function and brain in order to understand the mechanisms that are involved in development and expression of mental illnesses and behavior.
Walss-Bass established the UTHealth Brain Collection resource to help study brain disorders and create healthy changes for future generations. Brain tissue provides a crucial resource for understanding the biological causes of mental illness and other psychological challenges, such as substance abuse. In addition, she is currently studying the development of human induced-pluripotent stem cells and subsequent differentiation into neuronal cells and astrocytes to obtain virtual brain biopsies of individuals with psychiatric disorders.
Walss-Bass also leads the Psychiatric Genetics Program, in which she assists clinical investigators in genotype-phenotype correlations to better understand the genetic underpinnings of psychiatric disorders. Her other research interests include gene-environment interactions, correlation of genetic variants with cellular function and antipsychotic-induced metabolic syndrome.
Education
Doctoral Degree

Biochemistry, University of Texas Health Science Center at San Antonio

Postdoctoral Fellowship

Genetics, University of Texas Health Science Center at San Antonio
Areas of Interest
Clinical Interests
Bipolar Disorder
Depression
Schizophrenia
Research Interests
Cellular and Molecular Biology
Genetics
Mood Disorders
Psychopharmacology
Substance abuse
Schizophrenia
Publications