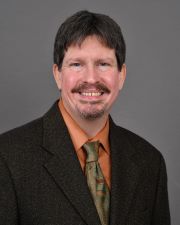 Michael Weaver, MD, DFASAM
Professor
Medical Director, Center for Neurobehavioral Research on Addiction
Biography
Michael Weaver, MD, DFASAM, professor of psychiatry, is the medical director of the Center for Neurobehavioral Research on Addictions (CNRA). As an addiction specialist, he has over 20 years of experience in treating patients with addiction in a variety of medical settings and is certified by the American Board of Addiction Medicine and by the American Board of Internal Medicine.
Weaver currently sees patients age 16 years and up with any substance use disorder or concern about misuse of controlled substance prescription medications in the Innovations Addiction Treatment Clinic. He uses the latest medical practices to treat addiction based on scientific study. His treatment approach is to have a recovery plan with different components for each patient, since every person is unique. Weaver encourages development of a personal recovery support network involving family, peers, and health professionals.
In addition, he has extensive experience teaching about addiction to medical students, residents, and community professionals at all levels.  He has been involved in multiple research projects and collaborates with other researchers in the CNRA on studies involving cocaine, methamphetamine, marijuana, and electronic cigarettes. He has multiple publications in the field of addiction medicine, including a book on addiction treatment. Weaver is also an active member of several professional organizations including the American Pain Society, American Society of Addiction Medicine, Association for Medical Education and Research in Substance Abuse, College on Problems of Drug Dependence. He is also a Distinguished Fellow of the American Society of Addiction Medicine.
Education
Medical Degree

Northeast Ohio Medical University

Residency

Internal Medicine, Virginia Commonwealth University Health System

Fellowship

Addiction Medicine, Virginia Commonwealth University Health System
Areas of Interest
Clinical Interests
Research Interests
Publications
External Links
Why Do People (Mistakenly) Think Marijuana Isn't Addictive?
Marijuana use popular with teenager
KHOU11: Smart Drugs