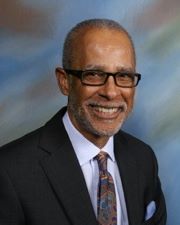 Associate Professor, Faillace Department of Psychiatry and Behavioral Sciences
Biography
Daryl Knox is currently an Associate Professor of Psychiatry at the Faillace Department of Psychiatry at UTHealth Houston.
Prior to the current appointment Dr. Knox was Chief Medical Officer for the Harris Center for Mental Health and IDD in Houston. The Harris Center is a public agency providing community-based mental health and intellectual disability services and supports to Harris County residents. More than 2300 staff deliver personalized clinical care through 40+ programs and services to unserved and underserved populations with a wide range of mental Disorders.
During his tenure at the Harris Center, Dr. Knox was responsible for the clinical oversight of outpatient and crisis services provided by over sixty psychiatric physicians.  He developed and supervised the Performance Improvement Department and implemented a multidisciplinary peer review process.
Dr. Knox is past president of the Houston Psychiatric Society (HPS) and the Texas Society of Psychiatric Physicians (TSPP).  He is a Distinguished Life Fellow (DLFAPA) of the American Psychiatric Association, and an invited member of the American College of Psychiatry. He is a former board member of the American Association for Emergency Psychiatry.  He is a Fellow of the American Leadership Forum-Houston and was a recipient of the Distinguished Service award from the TSPP.
Dr. Knox is devoted to quality mental health services for all patients especially for under resourced and under served populations.  He has had numerous media appearances related to mental health and served as the psychiatry mental health reporter for the local ABC affiliate, KTRK, in Houston.
Dr. Knox and his wife, Cynthia, reside in Sugar Land.
Education
Bachelor of Arts in Pre Med, African American Studies

University of Wisconsin - Madison

MD

University of Wisconsin School of Medicine - Madison
Areas of Interest
Clinical Interests
Public sector Psychiatry
Administrative Psychiatry
Mood Disorders
Cultural Issues
Spirituality and Mental Health