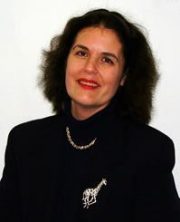 Deborah A. Pearson, Ph.D.
Professor
Director of Developmental Neuropsychology Clinic
Associate Director of Clinical Psychology Internship Program
Co-Director of Lonestar LEND (Leadership Education in Neurodevelopmental and Related Disorders)
Biography
Deborah A. Pearson, PhD, professor of psychiatry and behavioral sciences, has been with the department for over 30 years. A licensed psychologist, she specializes in the evaluation of children and adolescents having a variety of cognitive, developmental and behavioral problems including Attention-Deficit/Hyperactivity Disorder (ADHD), Autism Spectrum Disorder (ASD) and medical and genetic concerns such as Tuberous Sclerosis Complex. She serves as director of the Developmental Neuropsychology Clinic, leading a multidisciplinary team that provides developmental and psychological assessments for infants, children and adolescents. She works closely with local community agencies and serves as a member of the Board of Directors for The Arc of Greater Houston and advisory board member for The Harris Center for Mental Health and IDD.
Pearson has studied a variety of cognitive and behavioral problems in children and adolescents with ADHD, autism, HIV infection, and serious behavior problems. Her research has been funded continuously by NIH, state agencies, private foundations, and industry. She has focused much of her research on pharmacological treatments for behavioral and cognitive problems in children with developmental disabilities such as autism and intellectual disability. In recent years, she has also studied the efficacy of alternative treatments for children with autism, as well as the relative merits of behavioral and medication interventions for children and adolescents with ASD.
Education
Master's Degree

Psychology, Rice University, Houston, TX

Doctoral Degree

Psychology, Rice University, Houston, TX
Areas of Interest
Clinical Interests
ADHD/ADD
Autism
Developmental & Intellectual Disabilities
Psychological Assessment
---
Research Interests
Attention Deficit Disorders
Developmental disabilities
Neuropsychology
Psychopharmacology
Publications