CaDRE Award Winners
Edison Leung, MD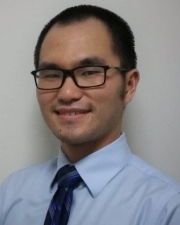 Edison is a PGY 4 Research Track Resident. His research studies focus on the systematic changes that occur in co-misuse of alcohol and opioids. The goal of his CADRE Program project titled "Determining the mechanistic and neurocircuitry changes in co-misuse of alcohol and opioid use disorders compared to mono-misuse of alcohol or opioids" is to examine in post-mortem samples, the transcriptomic, proteomic, epigenetic, and neurocircuitry changes that occur in co-misusers of alcohol and opioids compared to mono-misusers of those substances as well as to link those changes to the accompanying psychological autopsy.
Heather E. Webber, PhD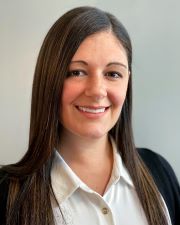 Heather is an Instructor (research faculty) at the Center for Neurobehavioral Research. Dr. Webber primarily employs human electrophysiological methods to study the underlying neural mechanisms of motivation, reward and punishment sensitivity, and emotional functioning and how these processes contribute to addiction. In the CaDRE project titled "Identifying Electrophysiological Targets for Transcranial Magnetic Stimulation for Cocaine Use Disorder", she will assess the effects of brain stimulation to the dorsomedial prefrontal cortex (compared to sham stimulation) on electroencephalogram markers of reward functioning in individuals with cocaine use disorder.
Camila Lima, PhD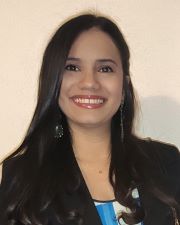 Camila is a Post-Doctoral Fellow at the Faillace Department of Psychiatry and Behavioral Sciences. Her research interests, underlying her work for the past ten years, have been largely focused on understanding the pathways and biological mechanisms underlying bipolar disorder pathophysiology and its treatment. In the CaDRE Program award, she will conduct the study "Prenatal COVID-19 Exposure and Epigenetic Aging: Implications for pediatric neurocognitive development".
Vijayasree Giridharan, PhD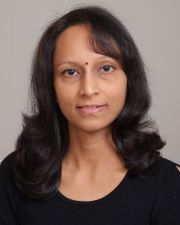 Vijayasree is a Post-Doctoral Fellow at the Faillace Department of Psychiatry and Behavioral Sciences. Dr. Giridharan's long-term goal is to understand the pathophysiology of neuropsychiatric disorders that will help develop treatment strategies. Currently, she is investigating the infection-induced long-term behavioral outcome in experimental models. In the CaDRE program project titled "Influence of Post COVID-19 on neuropsychiatric complications", she will study the role of gut microbiome and inflammation on long COVID-induced neuropsychiatric sequelae.