Lung Transplantation Program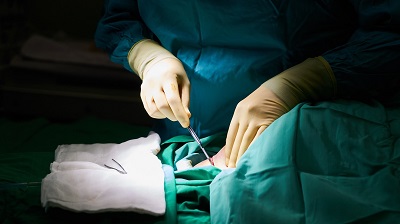 The lung transplant program at the Center for Advanced Cardiopulmonary Therapies and Transplantation provides comprehensive care for patients with advanced lung diseases, including interstitial lung disease, chronic obstructive pulmonary disease (COPD)/emphysema, and pulmonary arterial hypertension. Since certification by the Centers for Medicare and Medicaid (CMS) in 2018, the program has shown a steady increase in volumes; with 20 lung transplants performed in 2020. Our lung transplant specialists have been at the forefront of clinical innovation, performing one of the first lung transplants in the world in a patient with severe COVID-19-associated lung injury. For patients with COPD, the team offers advanced therapeutic options including bronchoscopic lung volume reduction using endobronchial valves and surgical lung volume reduction, in addition to lung transplantation.
ACTAT is a site for multiple research studies, offering patients cutting-edge medical therapy for severe pulmonary diseases. Collaborative trials with researchers at other institutions have led to breakthroughs in our understanding of COPD, pulmonary fibrosis, and pulmonary arterial hypertension, with results published in leading scientific journals.