Dr. Hazim Safi selected for the Honorary Homans Lectureship at VAM 2018
---
---
June 4th, 2018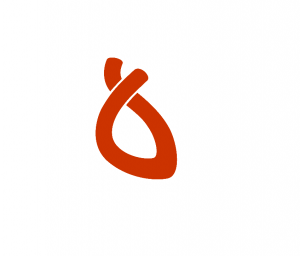 Another crowning achievement for Dr. Hazim Safi, Department Chair of the Cardiothoracic and Vascular Surgery Department at The University of Texas Health Science Center at Houston.  Dr. Safi has been selected to present the Homans Lectureship at this year's annual Society of Vascular Surgery's 2018 Vascular Annual Meeting being held June 20-23 in Boston, MA.  Dr. John Homan, whom which the Lectureship was established in honor of, was a founding member of the Society for Vascular Surgery.  At the organization's fourth annual meeting in June of 1950, the Homans Lectureship was established, honoring and commemorating Dr. Homans' advancements and dedication to vascular surgery.  Since that very same meeting in 67 years ago, only 13 individuals have been selected for the opportunity to lecture.  Below are the extraordinary leaders in vascular surgery we are proud to now categorize Dr. Safi with.
1951: The Inaugural Homans lecture by Daniel C. Elkin, MD, of Emory University.
1956: Rene Fontaine – "Venous Thrombosis and the Post-thrombotic Syndrome"
1960: Clarence Crafoord – "Some Aspects of Surgery for Coronary Disease"
1971: John Kirklin – "Replacement of the mitral valve for mitral incompetence."
1976: Robert Linton – "John Homans' Impact on Venous Diseases of the Lower Extremity"
1982: Michael E. DeBakey – "Dissection and dissecting aneurysms of the aorta: twenty-year follow-up of five hundred twenty-seven patients treated surgically."
1990: E. Stanley Crawford – (presented by his son in 1991) – "Heroes in vascular surgery"
1995: Jesse Thompson – "Carotid surgery: The past is prologue"
2013: Larry Hollier – "Multiple Organ Dysfunction Syndrome: Clinical Implications in Vascular Surgery"
2014: Wesley Moore (coined the term endovascular) – "Changing Paradigms in Asymptomatic Carotid Disease"
2015: Juan C. Parodi – "The History of Endovascular Revolution: the role of vascular surgeons"
2016: Frank J. Veith – "A Look at the Future of Vascular Surgery"
2018: Hazim J. Safi
Some of Homans' achievements in early 20th century sciences include developing the hypophysectomy, publishing the first evidence of a pituitary gland and reproductive system link, and popularizing the use of femoral vein and vena cava for prevention of fatal pulmonary embolism.  Homans was the first to differentiate between varicose veins and superficial veins of the leg and their relation and involvement with deep veins.  This year, Dr. Hazim Safi (inadvertently) continues to put his work in the international spotlight as he is chosen to present this year's Homan Lecture on the morning of Saturday, June 23rd at the Vascular Annual Meeting.
-Caliann Ferguson, UT Physicians
---