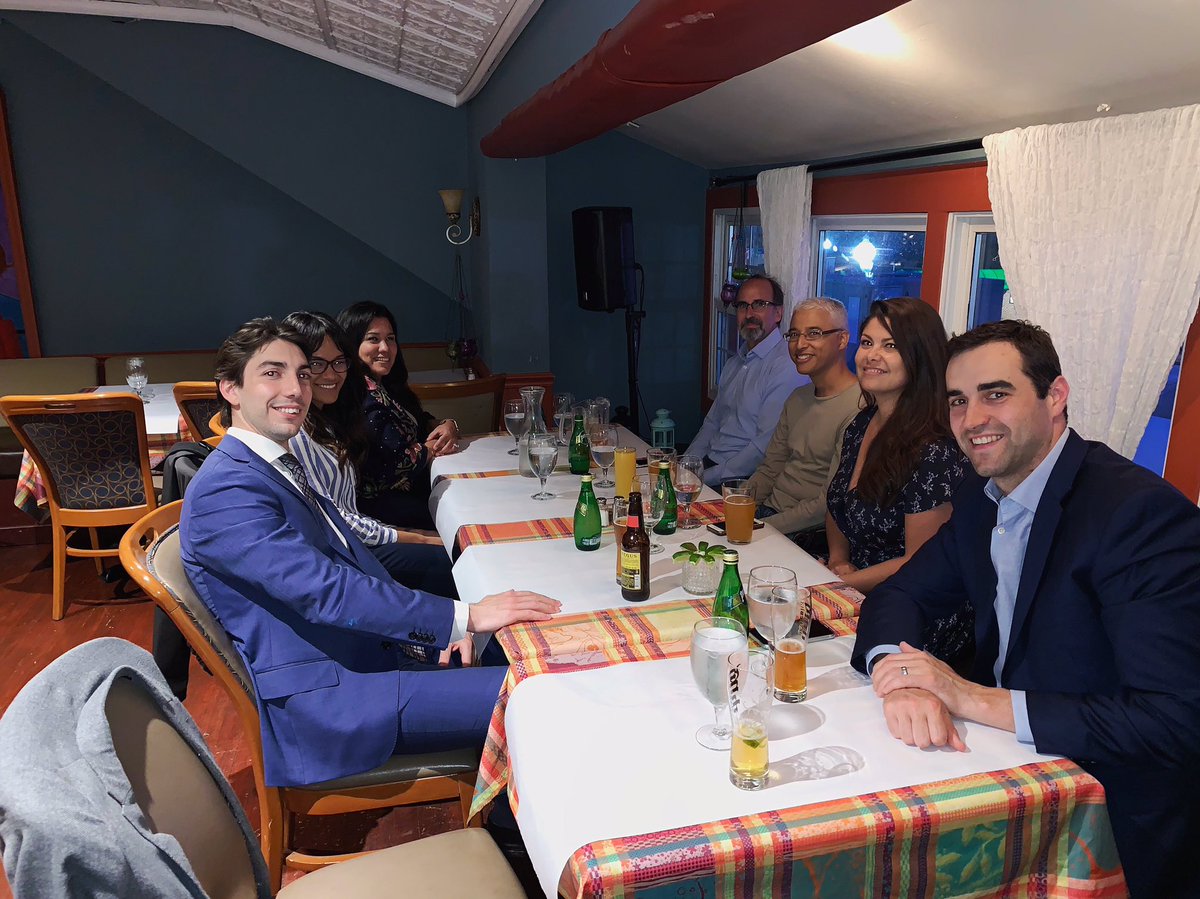 The 2019 Vascular Annual Meeting (VAM) hosted by the Society of Vascular Surgery (SVS) in conjunction with the Vascular and Endovascular Surgery Society (VESS) kicked off last week, June 12th in Gaylord National Resort & Convention Center in National Harbor, MD, just outside of Washington, DC.  The Department of Cardiothoracic and Vascular Surgery with McGovern Medical School at the University of Texas Health Science Center at Houston (UTHealth) and Memorial Hermann Heart and Vascular Institute at TMC attended in effort to share, present, and discuss recent findings, results, and advancements in vascular and endovascular surgery.  Our Faculty, trainees, and staff were selectively chosen and accepted to present on various plenary discussions, poster competitions, and discussion sessions at this year's meeting.
In addition to VAM, Nurse Practitioners, Cristina Sola & Glenda Medina were able to attend the Society of Vascular Nursing (SVN) meeting that preceded a day before the start of VAM in DC.  "I find VAM to be a very useful meeting for healthcare professionals.  For the past two years, the Society of Vascular Nursing has integrated our meeting with the Society of Vascular Surgeons.  I enjoyed being able to pick and choose which presentations I wanted to see, whether it was delivered by a nurse practitioner, a surgeon, or even an ultrasound technologist.  The team based approach that SVS is now utilizing at VAM is very welcoming for the future of healthcare," says Sola.  Sola moderated SVN sessions, and completed her appointment on the SVN Executive Board.
Another exciting component to the McGovern's team participation at VAM, was that research coordinator, Whitley Ausbie was selected to attend, as she was the winning recipient of the BEST CLI-Clinical Trial Holiday Challenge.  She was selected for this opportunity in recognition of her hard work in recruiting participants for the research study during the busy holiday season in 2018.  Ausbie says, "The BEST CLI coordinator and investigator meeting at SVS VAM was a great experience and a wonderful opportunity to meet with coordinators from different sites.  The meeting provided an opportunity to exchange tips regarding patient retention as well as discuss different challenges that we may encounter, and can offer one another solutions."
Pictures and highlights from VAM are below. A big thank you to everyone who contributed their photos and shared their experiences while attending VAM.
Our team enjoyed the opportunity to spend time with our McGovern team in DC, as well as our colleagues and peers from across the globe.  Thank you for your contribution to the ever-evolving, all-hands-on-deck approach to Vascular Surgery. We look forward to next year's VAM being held, June 17 – 20 at the Toronto Convention Center, in Toronto, Ontario, Canada.
















A list of all accepted work that was presented at VAM2019, listed below:
Wednesday, June 12th
SVS, 8:08 AM – 8:15 AM: Guidelines for IVC Filter Placement in Trauma Patients, by Kristofer Charlton-Ouw.
VESS28, 3 PM – 3:15 PM: Imaging Characteristics of Acute Type A Aortic Dissection and Candidacy for Repair with Ascending Aortic Endografts, presented by Alexander Nissen.
Thursday, June 13th
IP255, 5 PM – 6:30 PM: Equinus Traumaticus: Common Femoral Artery Occlusion Due to Blunt Traumatic Injury Inflicted by a Falling Horse, presented by Hunter Ray.
IP141, 5 PM – 6:30 PM: Aortic Penetration by Veress Needle During Laparoscopic Abdominal Access, presented by Hunter Ray.
IP143, 5 PM – 6:30 PM: Massive Iatrogenic Posterior Tibial Artery Pseudoaneurysm After Total Ankle Reconstruction, presented by Hunter Ray.
Friday, June 14th
8:25 AM – 8:35 AM, Postoperative Complications of Lumbar Spine Exposure: Lessons Learned, presented by Kristofer Charlton-Ouw.
PC122, 3:30 PM – 5 PM: Abdominal Aortic Remodeling After Thoracic Endovascular Aortic Repair for Type B (DeBakey IIIb) Aortic Dissection, presented by Hunter Ray.
PC018, 3:30 PM – 5 PM: Early TEVAR for Acute Type B Dissection is Associated with Increased Complications: Results from the GREAT Registry, presented by Gregory Magee with USC, Los Angeles.
RS20, 4:43 PM – 4:48 PM: Outcomes of Women in Childbearing Age with Aortic Dissection: Results from a Single Center Database, presented by Rana Afifi.
Saturday, June 15th
4:05 to 4:20 PM: The Pulmonary Embolism Team: The Vascular Surgeon's Perspective, presented by Naveed Saqib.
---