2019 Vascular Surgery Residency and Fellowship Graduation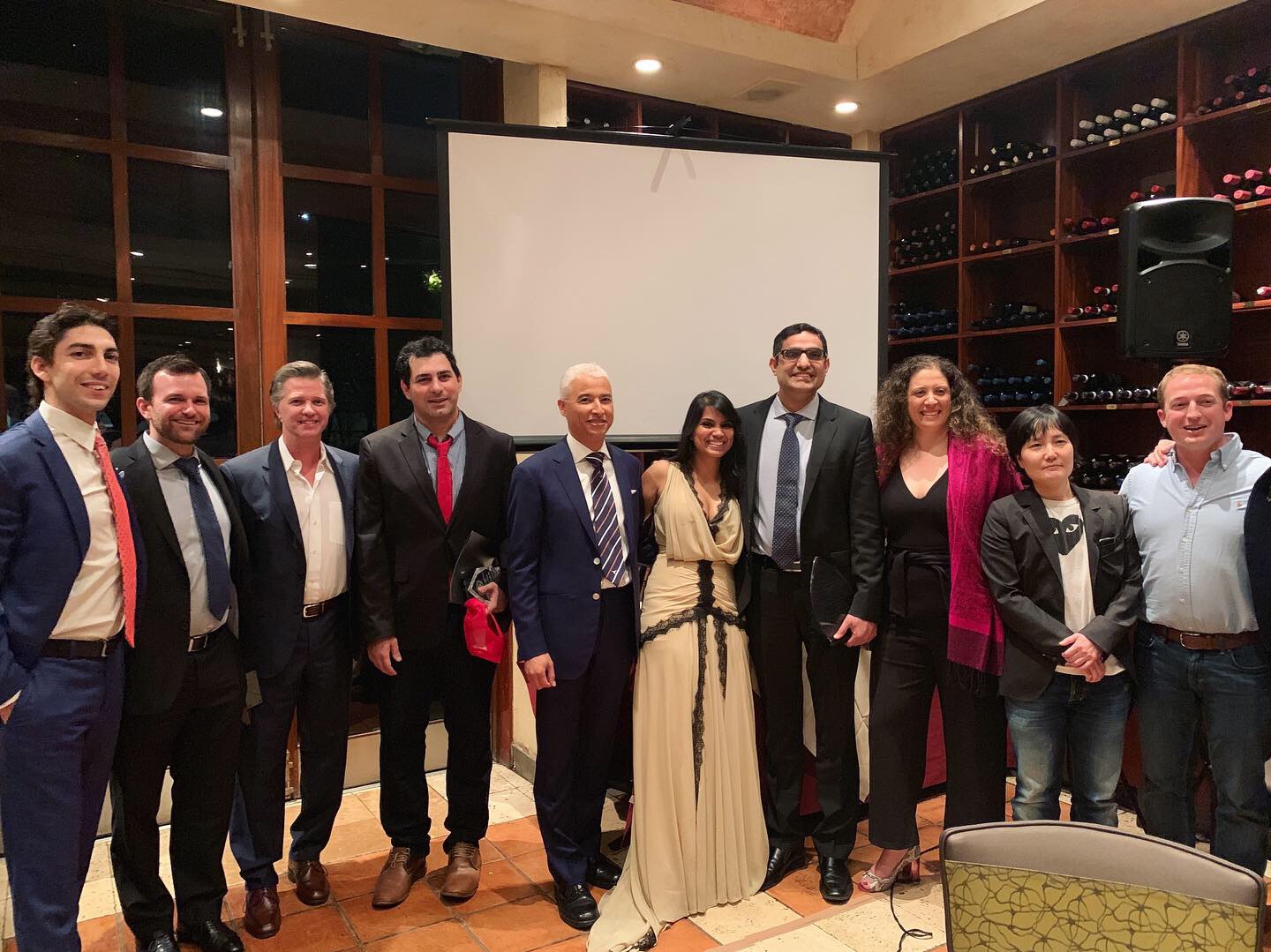 We are pleased to announce the recent graduation of Sophia Khan, MD and Zain Al-Rstum, MD from their respective training programs with the Department of Cardiothoracic and Vascular Surgery at McGovern Medical School, UTHealth.  The evening of Friday, June 21st at The Grotto Ristorante, housed the celebration to recognize and honor the graduates of their hard work and commitment to caring for patients, as well as the development and advancement that surrounds vascular surgery research.  The evening consisted of delicious food, engaging conversation, comical skits re-enacting the trainee experience, as well as an opportunity to catch-up and re-engage with one another outside of the bustle of the operating room and clinic setting.  Additionally, Gordon Martin, MD, was the recipient of the 2019 Faculty Teaching Award, recognizing his efforts aiding in the learning process.
Dr. Sophia Khan completed her fellowship training in vascular surgery with the department. Dr. Khan will be spending the next three months at Mayo Clinic in Minnesota, where she will continue her training focused on advanced aortic surgery.  Following the completion of her extended training, Khan will join the McGovern Medical School team in Houston at the Memorial Hermann Southeast Campus, partnering with vascular surgeons, Drs. Gordon Martin and Naveed Saqib.
At the graduation celebration, Dr. Zain Al-Rstum was awarded with the Resident Training Award, as well as the honor of being the very first graduate of the Integrated Vascular Surgery Residency Training Program at UTHealth.  Al-Rstum will be continuing his training at the combined program, UTHealth and MD Anderson Cancer Center, Cardiothoracic Surgery Fellowship.
A warm extension of gratitude, appreciation, and acknowledgment of Drs. Khan and Al-Rstum for their dedication to their training over the past several years.  The department would also like to thank co-program directors, Kristofer Charlton-Ouw, MD and Rana Afifi, MD, for developing the training program, as well as the faculty and staff with UTPhysicians and Memorial Hermann Hospitals for helping trainees like Khan and Al-Rstum in their surgical training journey.
-Caliann Ferguson