Department Launches Podcast, "Deep in the Heart & Vascular of Texas"
---
---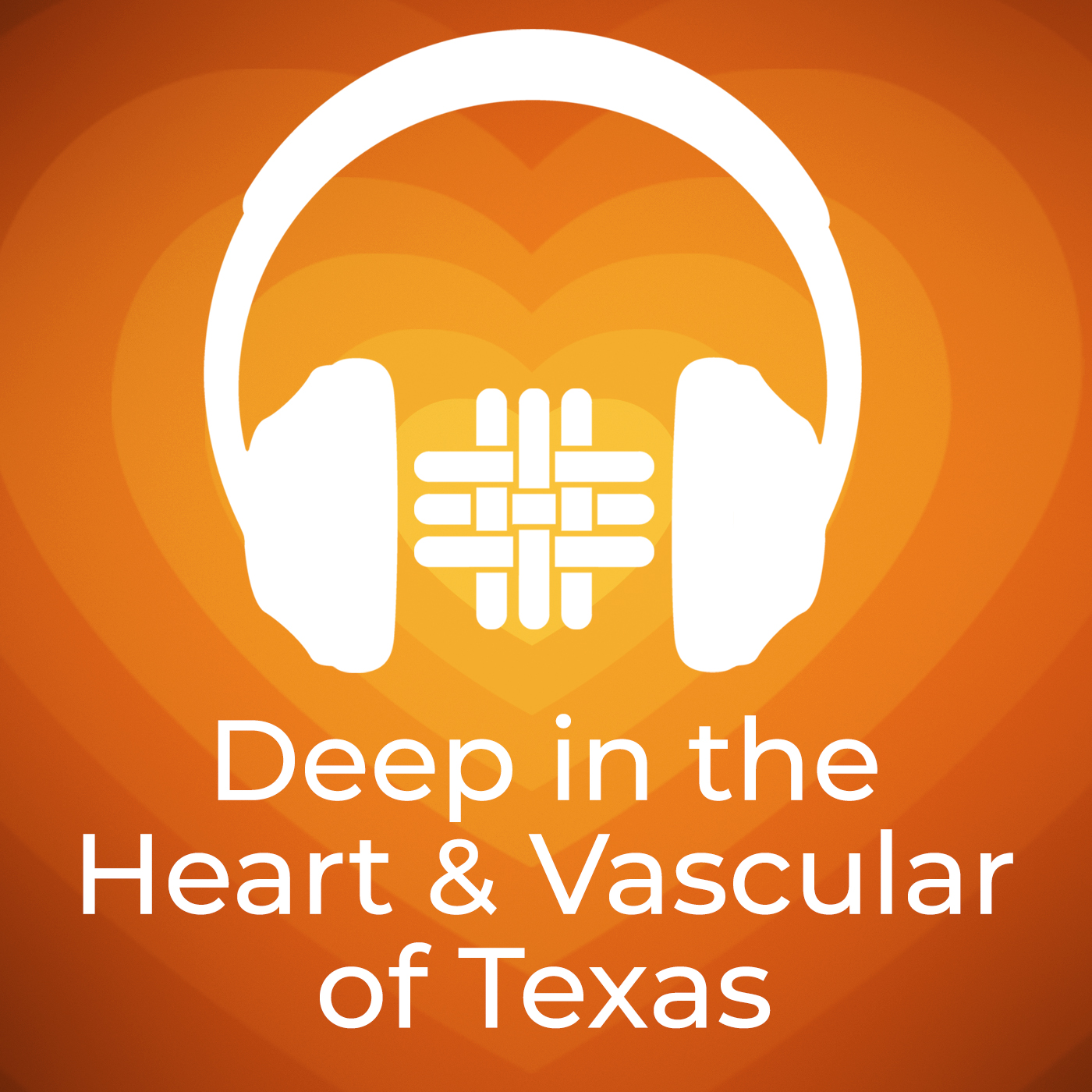 "Deep in the Heart & Vascular of Texas", a podcast, is a series of recorded conversations on the topic of health, based in the Texas Medical Center, the world's largest medical center.  The podcast brings together UTHealth clinicians and researchers, many of whom are world leaders, to discuss their area of expertise.  Throughout the initial season of the 10 episode series, we aim to foster an open dialog centric to the episode's topic, in effort to educate and bring awareness to the public and other healthcare professionals.
Our goals in establishing this podcast remain focused on the mission of UTHealth: education, research, and clinical care.  Through this mission-driven aim, we look to explore and engage in conversations that will spark interest and action from our listeners.  Whether that be through continuing education, seeking medical advice, development of research endeavors, or considering a career in medicine, we celebrate this opportunity to share our message with others.
Clinical advancements in cardiovascular disease progress rapidly, and with the expert input of our physicians, researchers, and colleagues, we hope to extend our reach of sharing that information far past the clinical books and medical journals.  Topics surrounding technology, research, education, clinical care, policy, pharmaceuticals, quality, and more, highlighted in each episode.
The podcast is currently available on many platforms that you listen to your podcast including Spotify, Itunes, Google Podcasts, Breaker, Pocket Cast, and RadioPublic
Questions regarding "Deep in the Heart & Vascular of Texas", can be directed, via email to: info.ctvs@uth.tmc.edu
---