Estrera and Oderich present at Aortic Live Congress 2020
---
---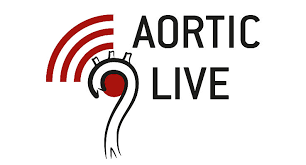 Thanks to technology and quick adaptation in response to the COVID-19 global pandemic, UTHealth surgeons and leaders in the field, Anthony Estrera, MD and Gustavo Oderich, MD presented at this year's, Aortic Live Symposium, 2020. Historically hosted in Germany, the Aortic Live Symposium conducted a web-based-meeting for this year's event. This online structure allowed for experts from around the world to gather and discuss the latest technology and advancements in the treatment of aortic disease. Hosted on October 26th and 27th, the hybrid event included key note lectures, expert panel discussions, and video presentations to accompany the live stream of aortic operations and interventions.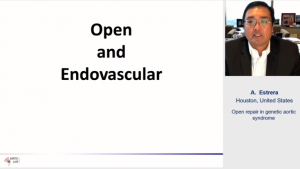 Both Estrera and Oderich presented in day one's afternoon session, "Thoraco-Abdominal Aorta". Focusing on their area of expertise, presentations on "Open repair in genetic aortic syndrome" and "The ideal bridging stent in F/B-EVAR", respectively.
"I appreciate that there were different approaches from the various aortic experts from around the world. The meeting served as a great platform to listen to discussions from different experiences and methods," says research coordinator, Alejandro Pizano Umana who attended both days. "I'm glad to have been able to view this year's meeting, and especially enjoyed the live cases".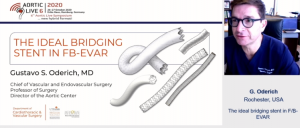 It is still yet to be determined if virtual conferences have a future post-pandemic, though following this year's conference, the directors and event organizers have proven it is possible.
Click here to view the symposium's program.
---